From elaborate cape kurta sets to intricately crafted saree gowns, drape yourself in the creative brilliance of ace designers FALGUNI SHANE PEACOCK for this upcoming festive season. The swoon-worthy collection of saree gown and cape kurta sets is what you need to feel your ultimate best at every event you attend.
Special occasions such as weddings and festivals are incomplete without dressing up in elaborate traditional wear. No matter how extravagant or low-key the event is, no one wants to miss the chance of getting decked up in their best attire and making a lasting impression on everyone else.
Lehengas are the quintessential outfit which comes to mind when we think about traditional Indian wear. When it comes to traditional wear, there are so many more options to explore. But if you want to keep it rather low-key, there are less elaborate options such as kurta sets and saree gowns to choose from.
To keep your festive spirits high, the ace luxury designer brand FALGUNI SHANE PEACOCK has curated the perfect festive outfit edit which catalogues the most coveted pieces from their cape kurta sets and saree gowns collection.
These exquisite cape kurta sets are seamlessly tailored and are an authentic take on traditional contemporary fashion. Replete with tulle feathered capes, these one-of-a-kind cape kurta designs are adorned with crystals, beads and sequins to create something which is unique to the brand.
Their wedding saree gowns are the epitome of glamour, extravagance and comfort. These detailed yet classy saree gowns are an all-round fashion statement and are characterised by flowy silhouettes and ornate embellishments. The fusion of traditional and contemporary aesthetics creates a lasting, eye-catching effect.

REYNA KURTA SET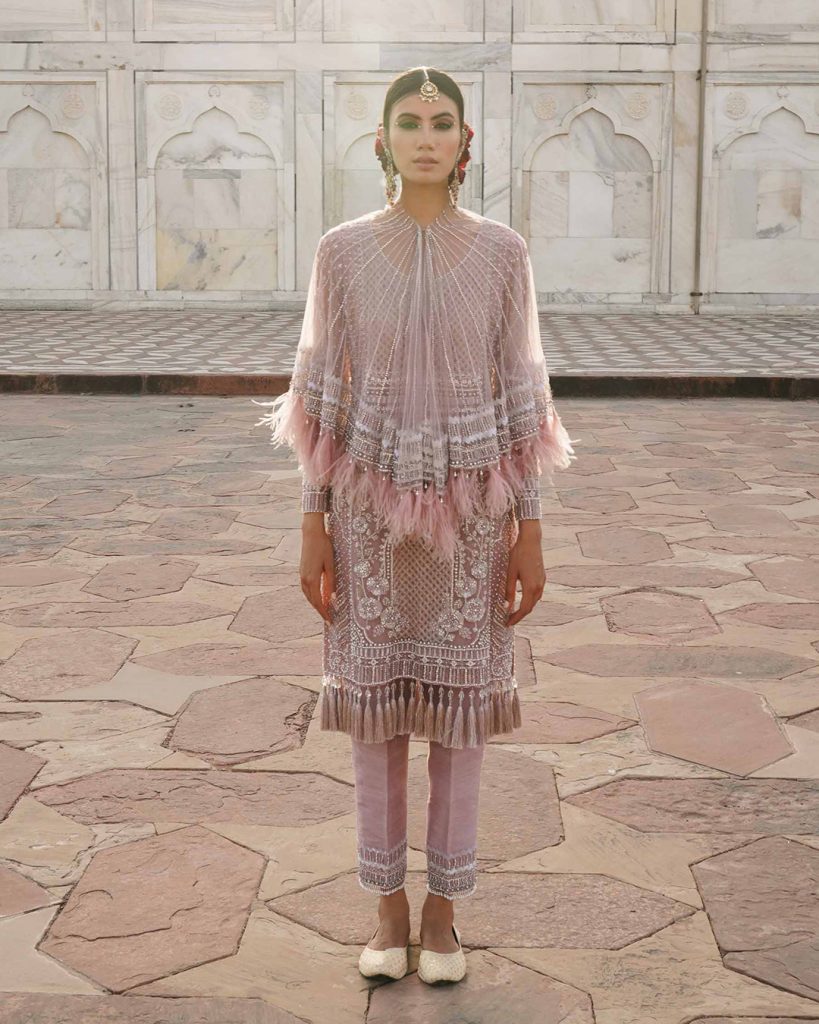 SAIGE KURTA SET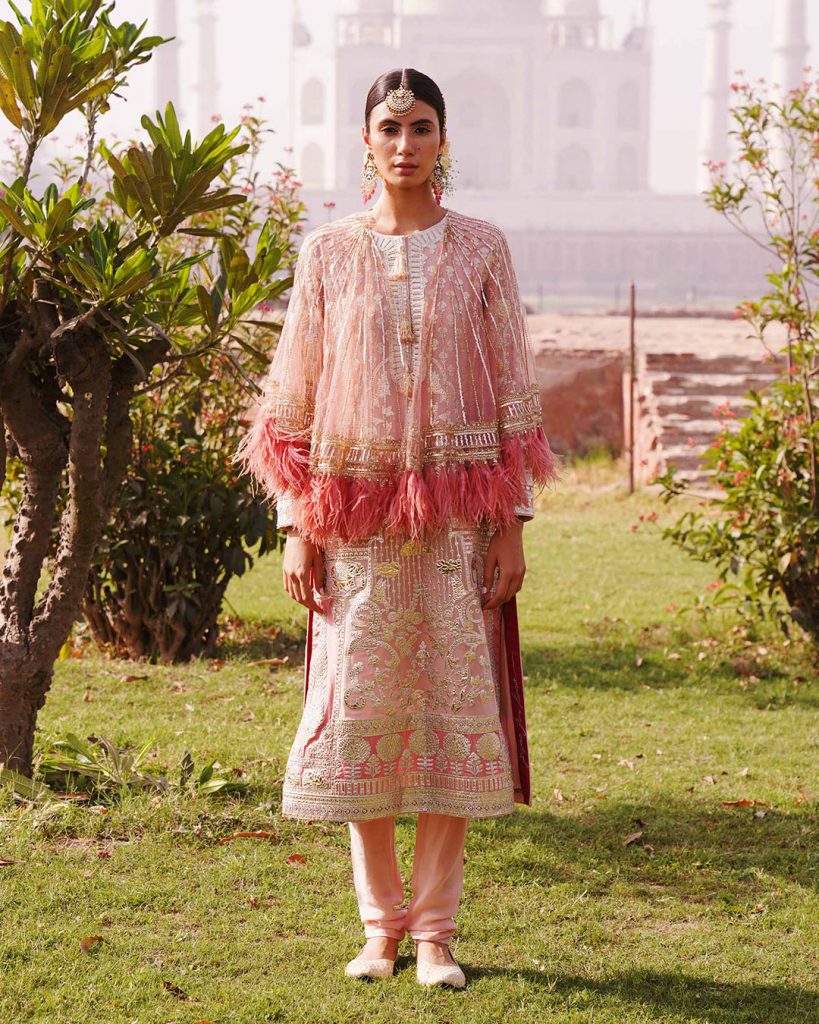 REMI KURTA SET IMAGE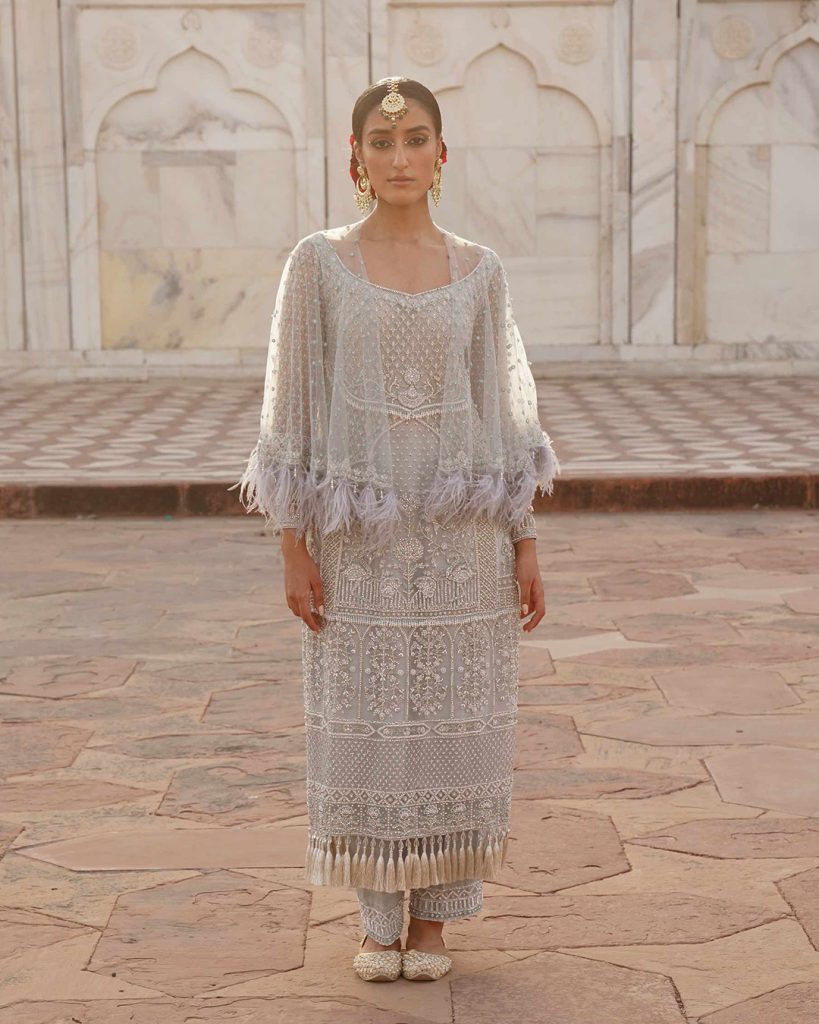 REGINA KURTA SET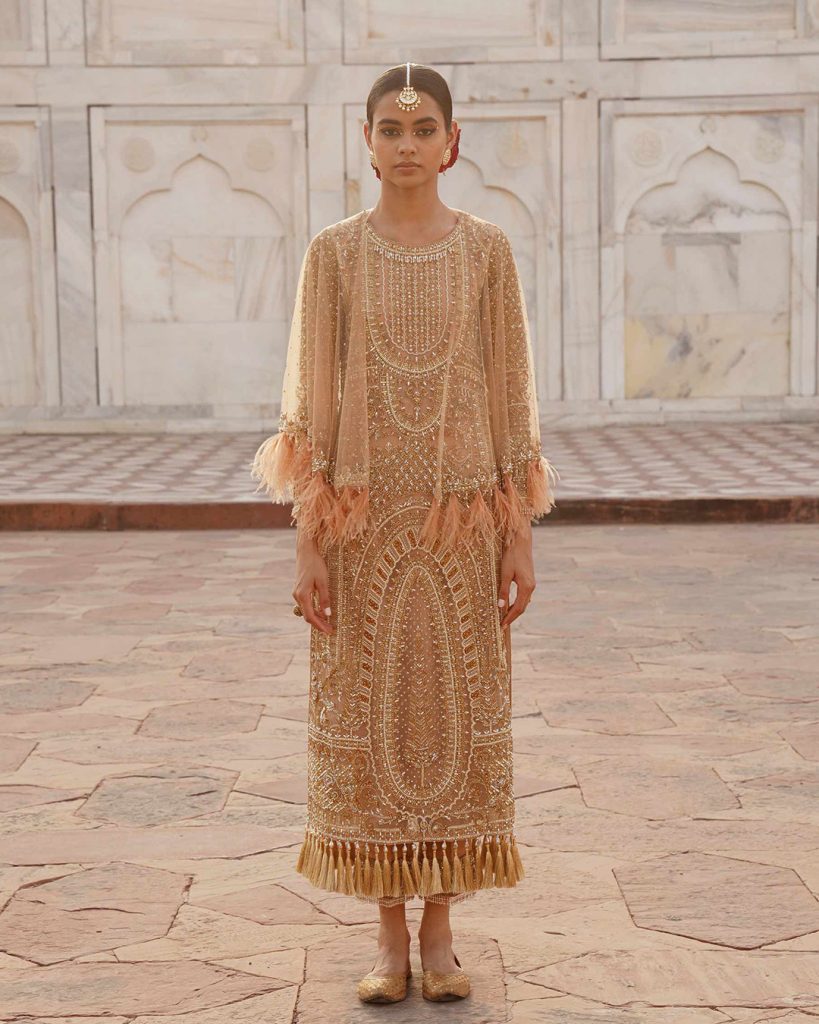 ASTRID SAREE GOWN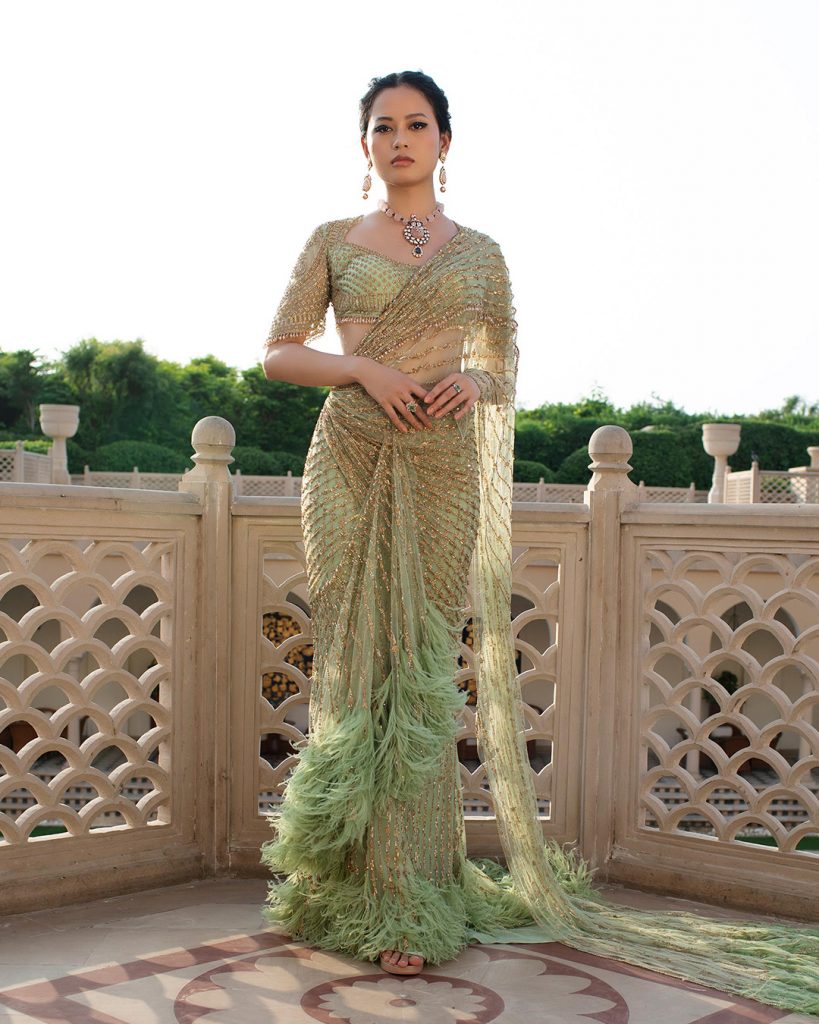 TEMPESTE SAREE GOWN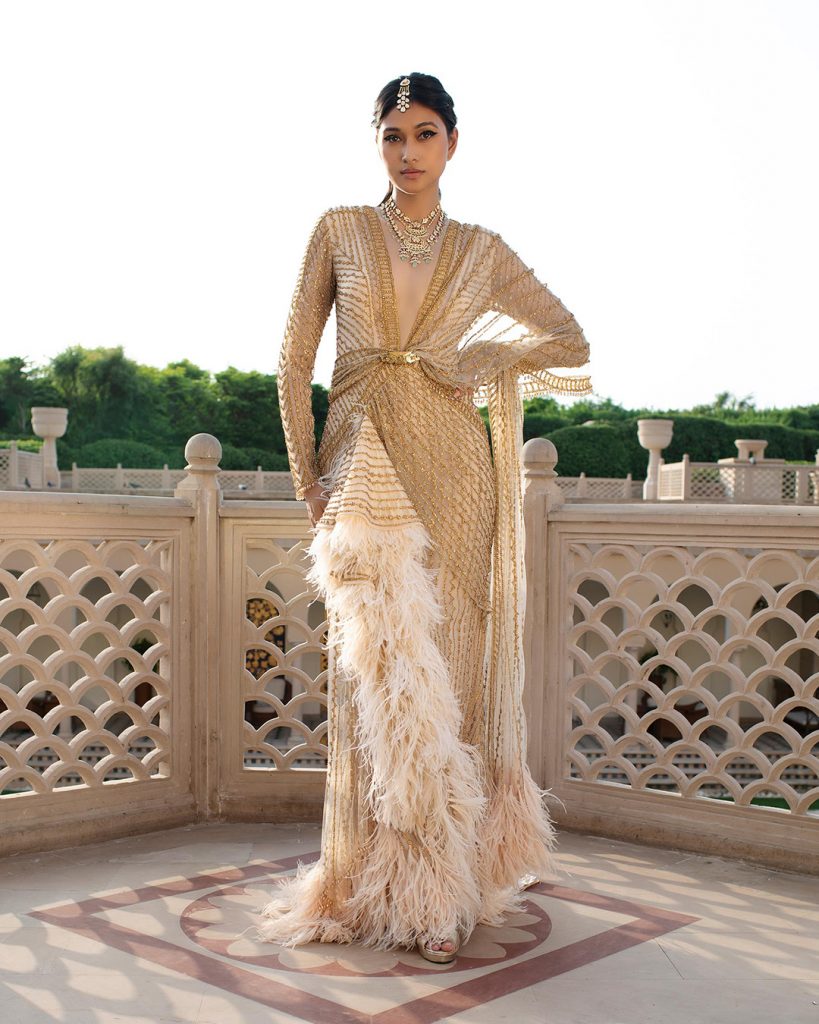 NEIGE SAREE GOWN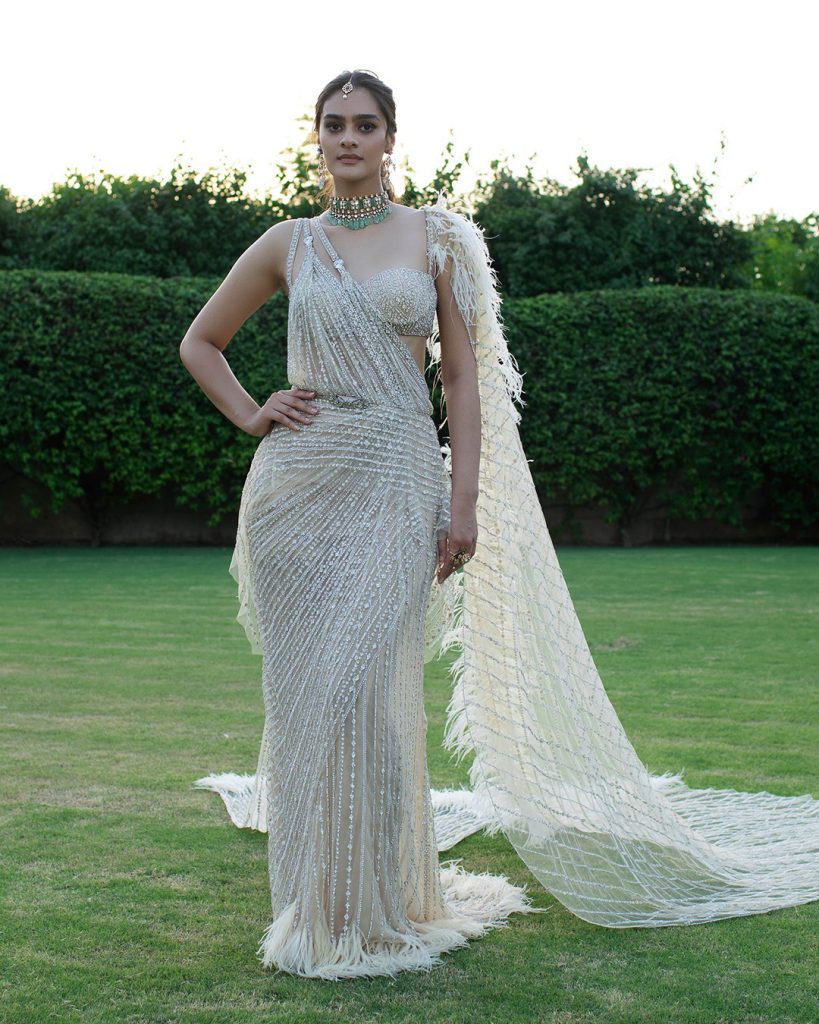 How to pick the correct cape kurta set and saree gown
Choose the fabric wisely– Cape kurta designs and saree gowns are available in a variety of fabrics such as tulle, silk, crepe, etc. Pick a fabric based on your preference and maybe the occasion you are willing to attend.
Find a colour you love- The right colour puts you in the right mood. It is recommended that you pick a colour which you are very fond of and can easily style for any occasion you want to. Vibrant colours such as green, blue, pink, etc. are a great choice for a touch of festivity.
Accessorise to maximize your look– Every traditional look is incomplete without the right accessories. Jewellery pieces such as statement earrings, rings and even head-pieces can elevate your overall look by manifold.
Glam-up it up with makeup- For a more polished look, you can always experiment with some makeup. A little bit of mascara, lip gloss and blush goes a long way to give you a healthier glow.