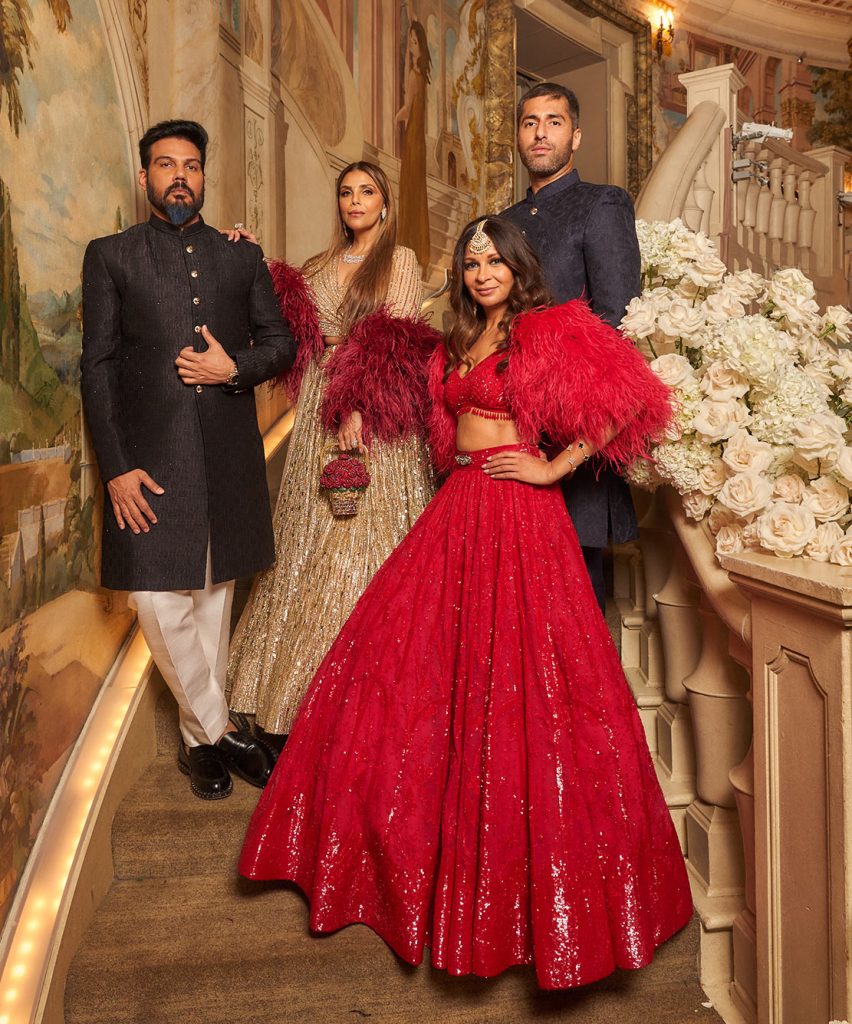 New York witnessed the brightest Diwali event at the Pierre Hotel, located on the iconic 5th Avenue, as the luxury designer brand Falguni Shane Peacock and Anjula Acharia along with other affluent personalities co-hosted the second edition of "All That Glitters Diwali Ball" on the 28th October, 2023. The grand ballroom at the Pierre Hotel was lit up with the resplendent presence of respected luminaries from all walks of life to celebrate the festival of lights. The close-knit community came together to celebrate the uprising of South Asians in the United States, the importance of diversity and inclusivity, and to kick start the Diwali celebrations.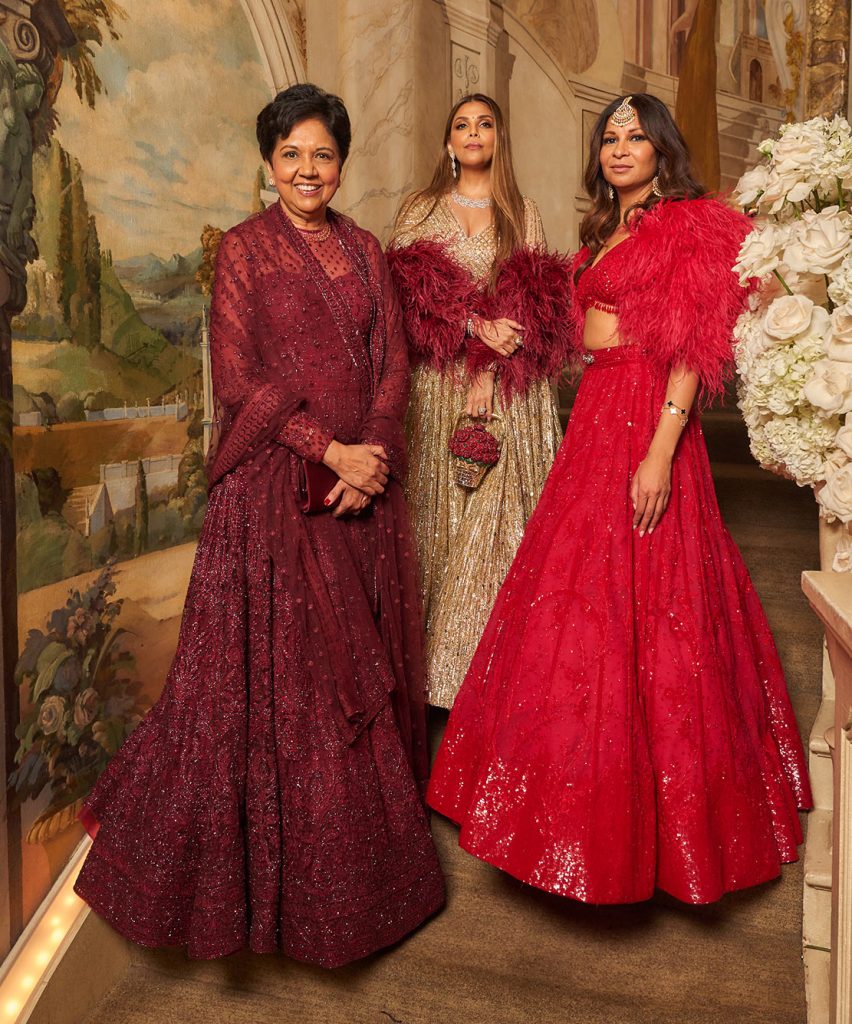 Co-hosts Anjula Acharia and Falguni Shane Peacock, alongside Anita Chatterjee orchestrated Imran Amed, Huma Abedin, Priya Shukla, and Sarita Choudhary amongst other grandeur events. The star-studded event witnessed the presence of celebrated personalities such as Georgina Chapman, Diane Kruger and Adrien Brody.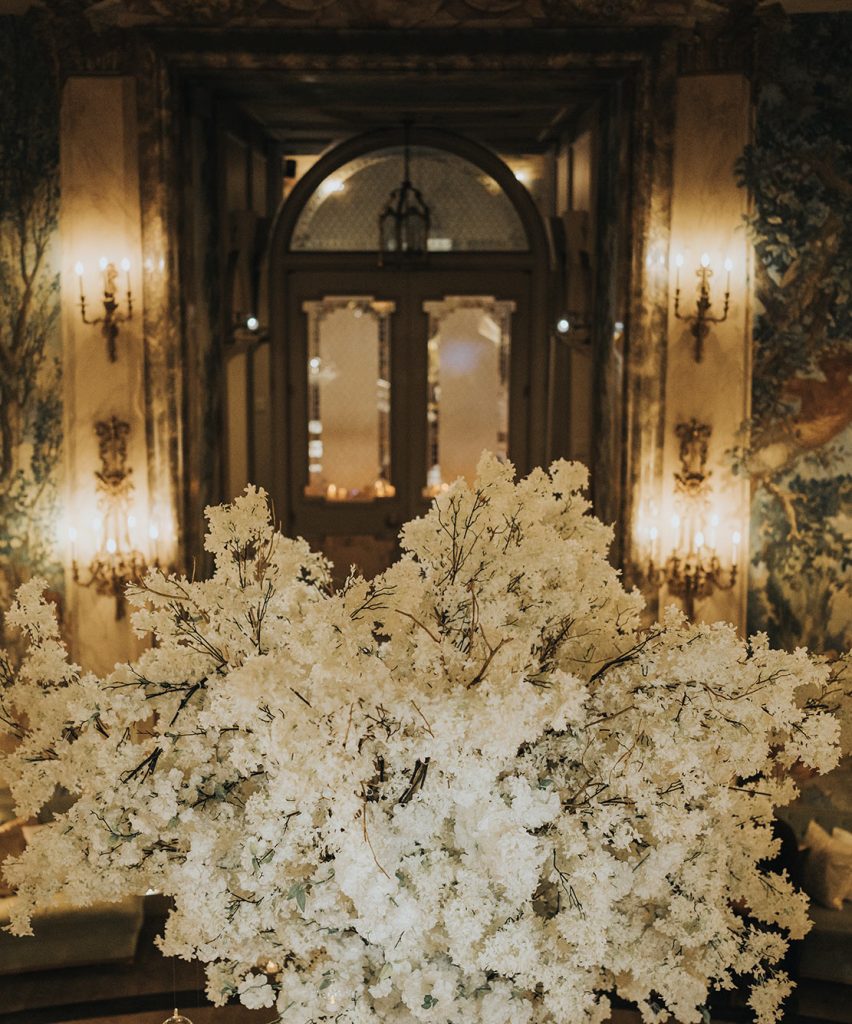 The esteemed attendees were dressed in tune with the theme of the event, "Modern Raja and Rani," showcasing a vivid display of spectacular lehengas, sherwanis, suits and jewels. The high-profile event witnessed a lot of Falguni Shane Peacock pieces adding to the magnificence of the event as most guests were dressed by the co-hosts themselves.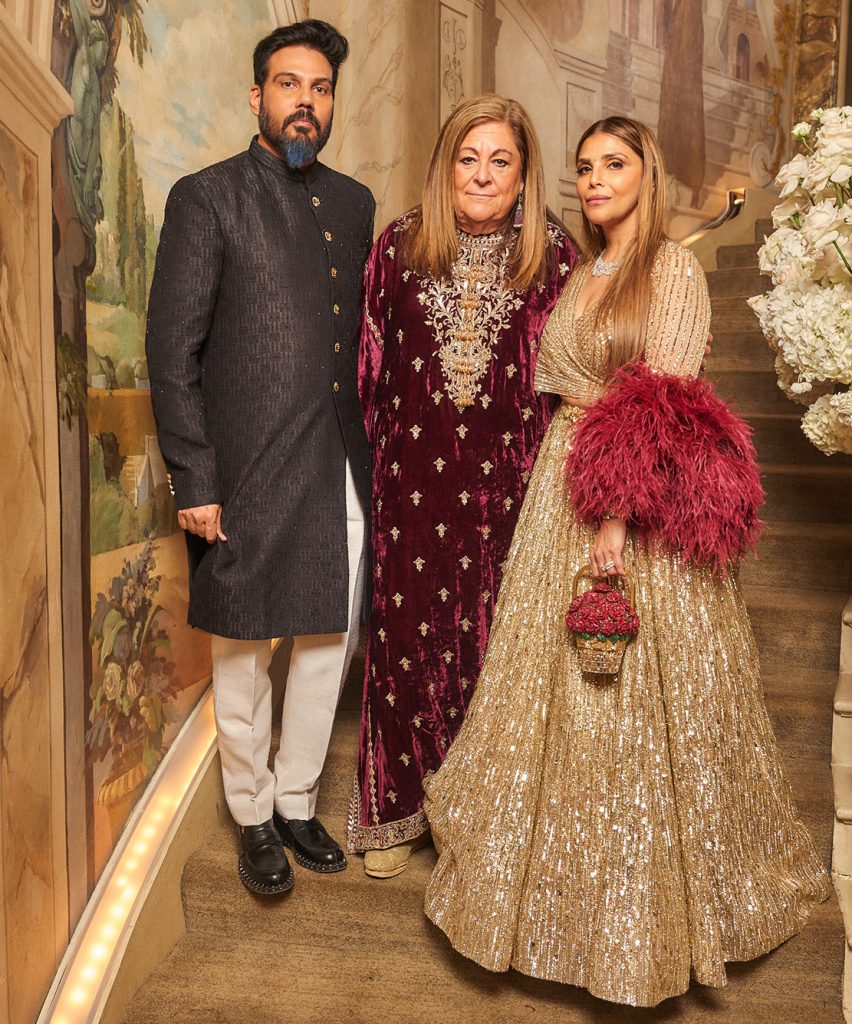 The Pierre's Rotunda room was decked up with a glorious display of Diwali-themed décor arranged by Exquisite Events featuring extravagant murals and elaborate floral arrangements of cherry blossoms and white hydrangeas. As the night progressed, the guests were treated to a spellbinding performance by the dancers of AATMA Performing Arts. Following this, actor Sarita Chaudhary addressed the attendees, advocating the significance of Diwali, a festival which celebrates the victory of good over evil.  In the wake of the ongoing disturbance in the Middle East, the esteemed actor, through her speech vouched for the importance of compassion and unity. A sum of USD 25000 was raised and donated to 'Doctors without Borders.'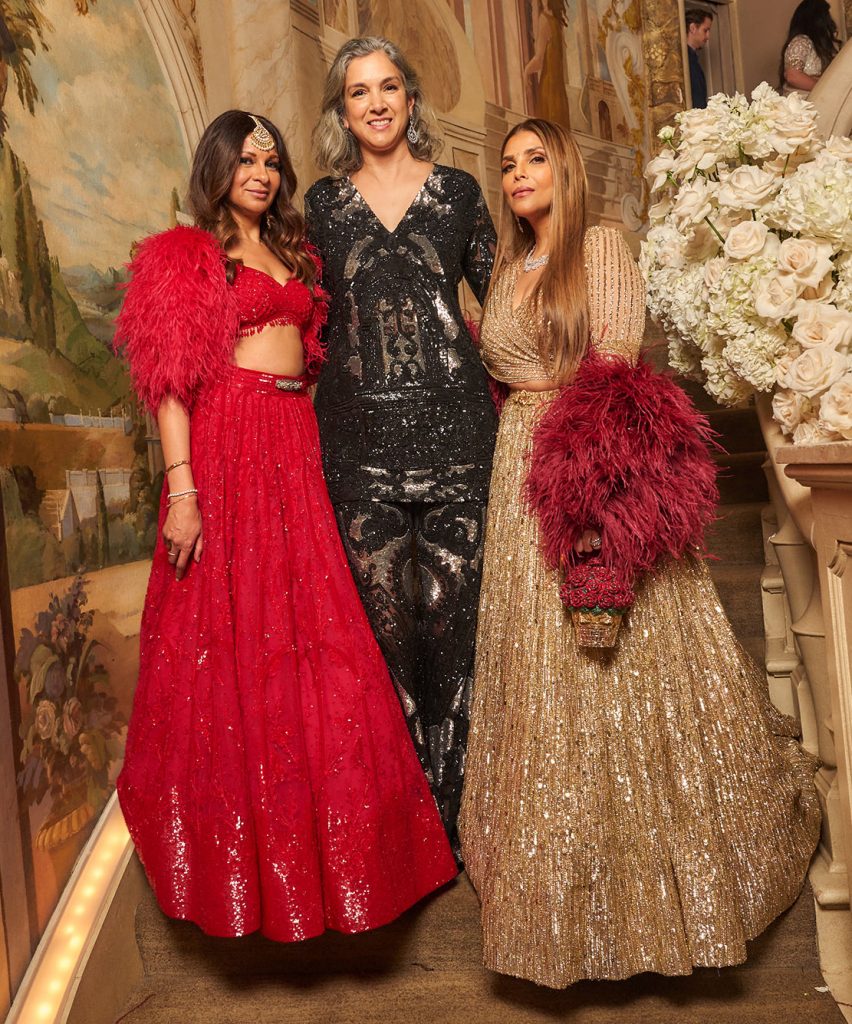 The guests eased into the evening while sipping on exquisite cocktails and making their way towards the dance floor, showing off their moves. The attendees were then served a buffet-style feast comprising South Asian delicacies such as pani puri, samosas, pakoras and more.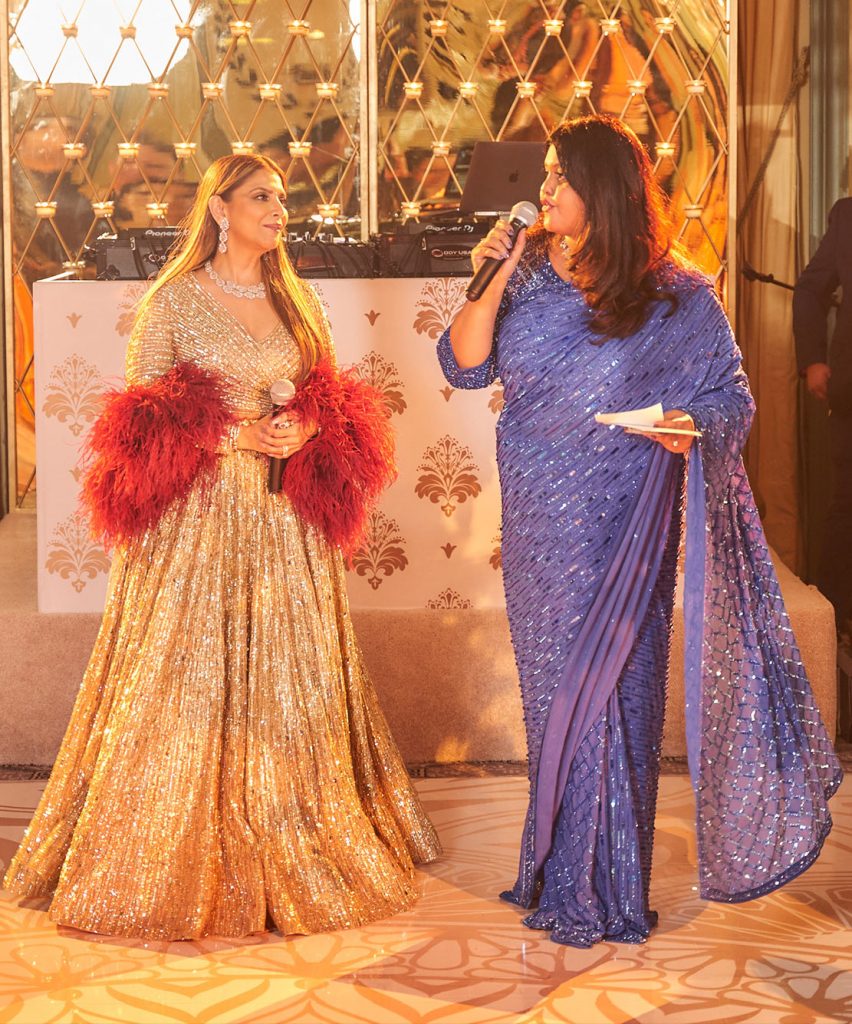 The All That Glitters Diwali Ball at the Pierre Hotel was an intimate event dedicated to the importance of community and the spirit of celebration. It was an event to remember and cherish, indeed.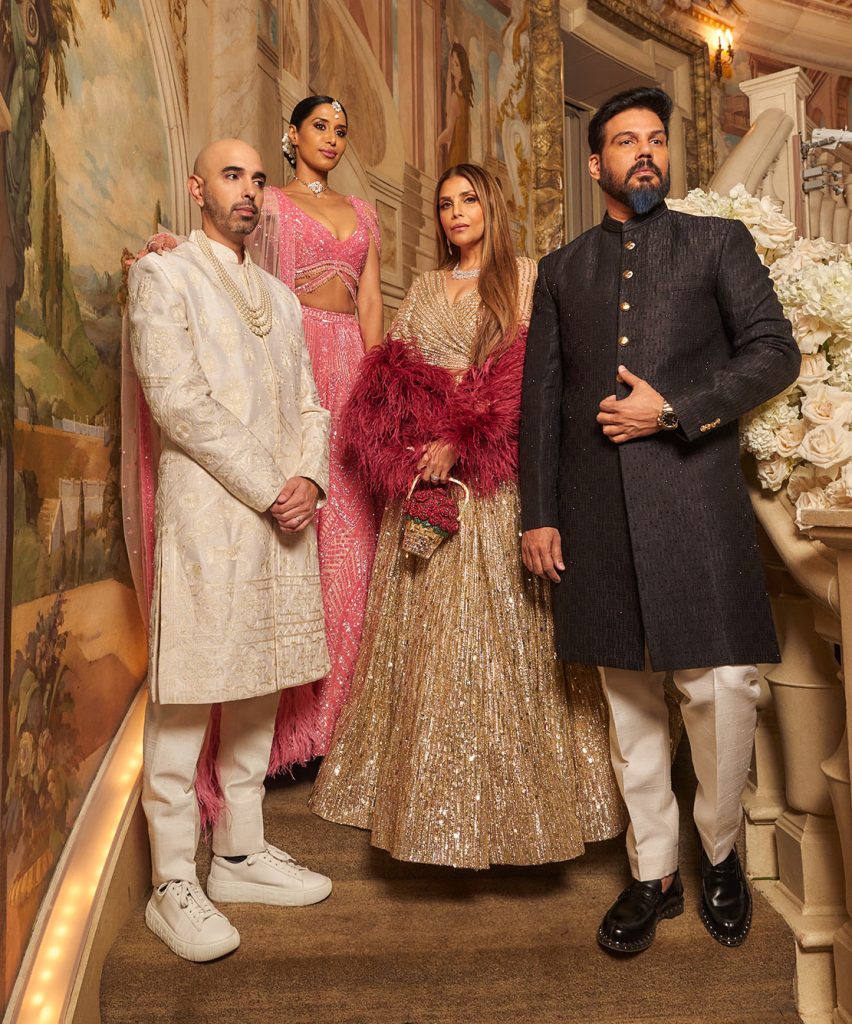 Celebrities, VIPs and Hosts:
Anjula Acharia, Manager of Priyanka Chopra Jonas and Founder, A-Series Management & Investments, Host

Falguni Shane Peacock, Fashion Designers & Hosts

Indra Nooyi, Business Executive & Host

Rupi Kaur

Sarita Choudhury, Actress, Host

Prabal Gurung, Fashion Designer, Host

Jay Sean, Singer and Producer, Host

Indra Nooyi, Business Executive, Host

Rohan Oza, Entrepreneur, Host

Huma Abedin, Author, Host

Rupi Kaur, Poet, Host

Versha Sharma, Editor in Chief, Teen Vogue, Host

Priya Shukla, Fashion Executive, Host 

Ann Mukherjee, CEO, Pernod Ricard

Diane Kruger, Actress

Bing Chen, CEO & Co-Founder, Gold House

Fern Mallis, Fashion Executive

Zarna Garg, Comedian

Jessel Taank, Fashion Executive  

Anita Chatterjee