Give your wardrobe a traditional makeover with exquisitely designed Anarkali sets by FALGUNI SHANE PEACOCK.
Anarkali sets are one of the most versatile traditional garments that can be dressed for almost any occasion. Whether it is a small get-together with your loved ones or an elaborate event, like a wedding; you can always rely on the trusty Anarkali.
The Anarkali set collection at FALGUNI SHANE PEACOCK is the true reflection of the designer brand's artistic creativity and diversity. The elaborate collection houses floor-length Anarkali sets curated from luxurious fabrics, replete with chrome applique, thread-work, mirror-work and feathers, available in a wide array of bold and pastel colours.
So, scroll down and choose your pick from the seamlessly curated designer Anarkali sets for your next glam-studded event and display your sartorial choices like a true fashionista.
SANAYA ANARKALI SET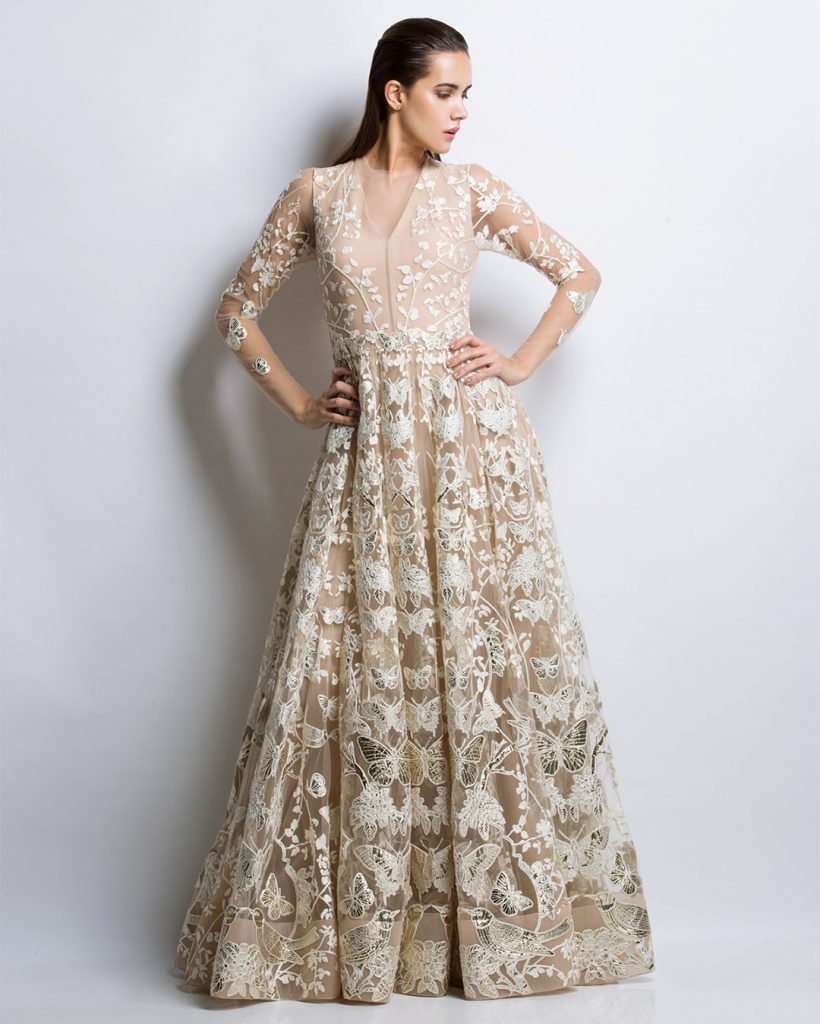 Make heads turn wherever you go with this beige and light gold latest Anarkali design by FALGUNI SHANE PEACOCK. The foil butterfly detailing on the Anarkali gives it a feminine and playful look while the dramatic flair is sure to make heads turn wherever you go.
MCKENZIE ANARKALI SET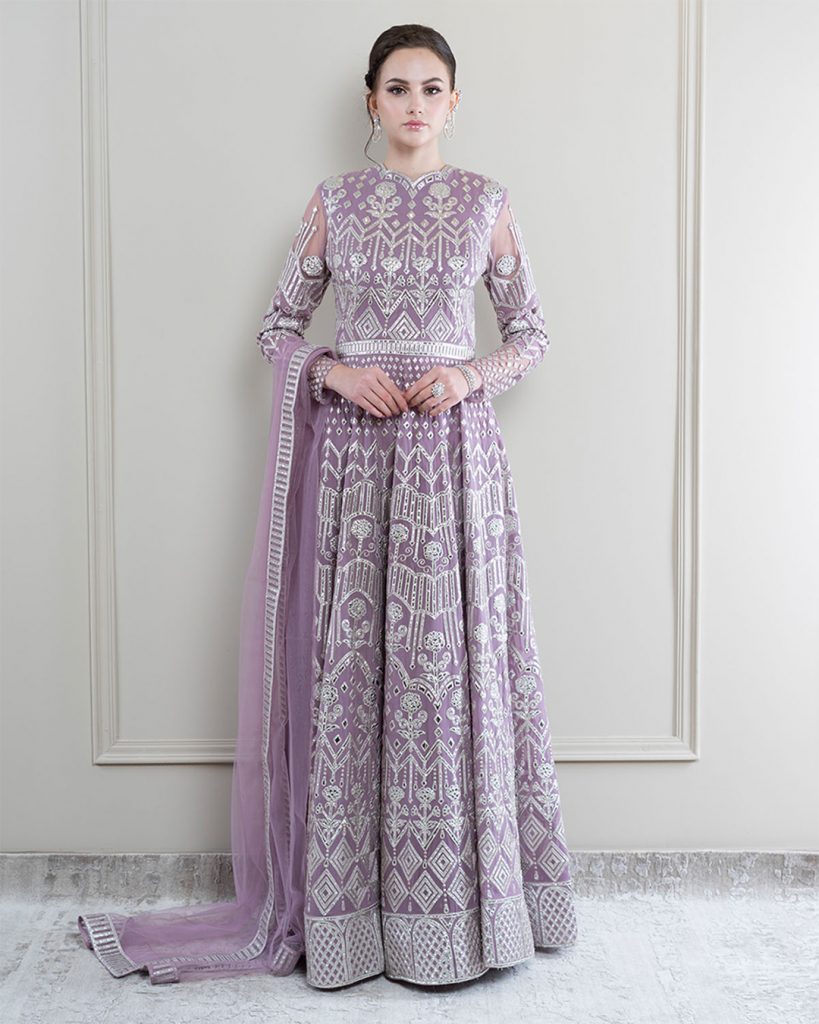 If you're an admirer of pastel colours, this latest Anarkali design has to be the pick for you. This FALGUNI SHANE PEACOCK creation is available in orchid colour and is replete with chrome applique and a matching tulle dupatta.
MARIAH ANARKALI SET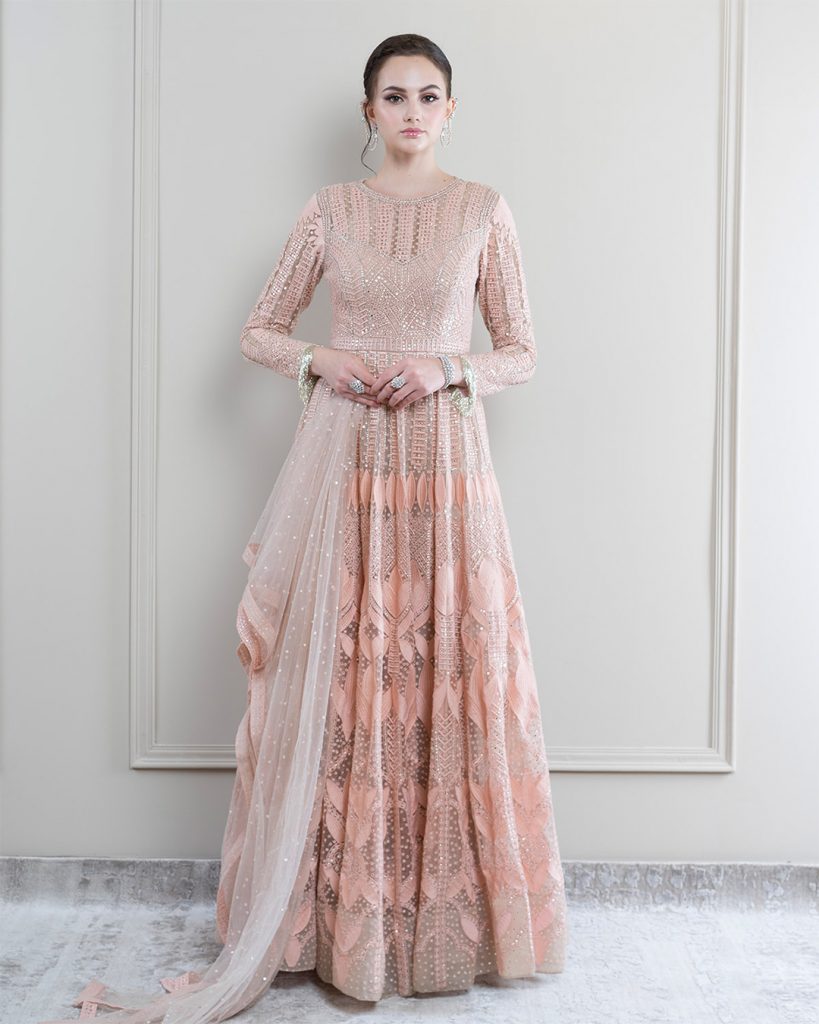 We are in awe of this pale-peach Anarkali set by the luxury designer brand, FALGUNI SHANE PEACOCK. This floor-length Anarkali set is adorned with intricate thread-work and mirror-work, along with tulle detailing. The latest Anarkali design set comes with a matching tulle dupatta adorned with a delicate matching border.
MALLORY ANARKALI SET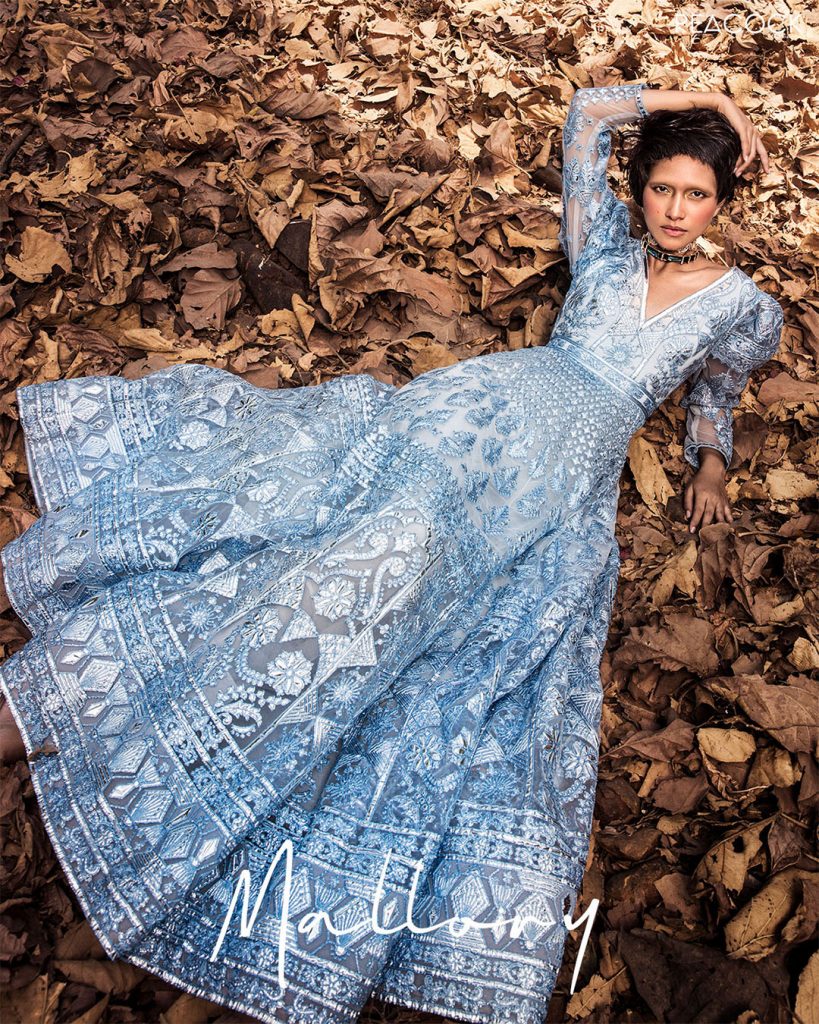 If you're someone who loves to stand out from the crowd, you'll surely love this one. The metallic blue latest Anarkali design is replete with chrome applique and mirror work detail, and the power shoulders give it an edgy-chic look.
MARGARET ANARKALI SET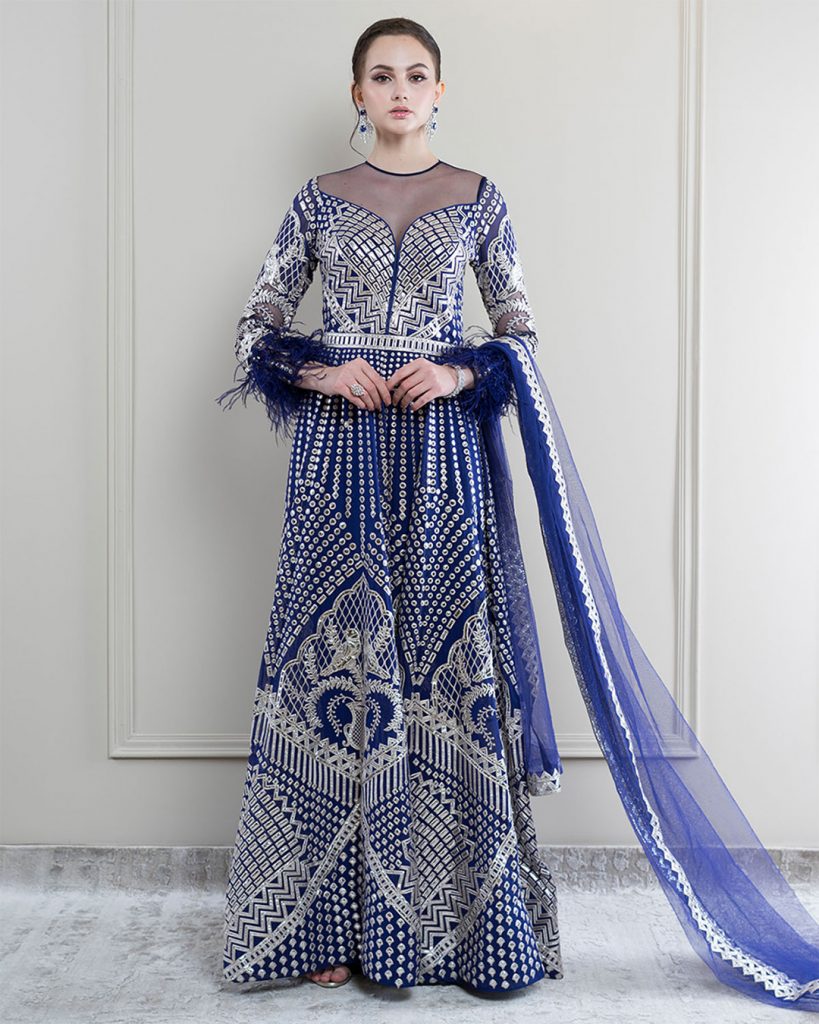 Stunning colour coupled with intricate detailing; we present you the Margaret Anarkali set by FALGUNI SHANE PEACOCK. The royal blue latest Anarkali design comes with chrome applique detailing and is replete with tulle detailing on the neck and sleeve, along with signature feather detailing on the sleeves.
LILI ANARKALI SET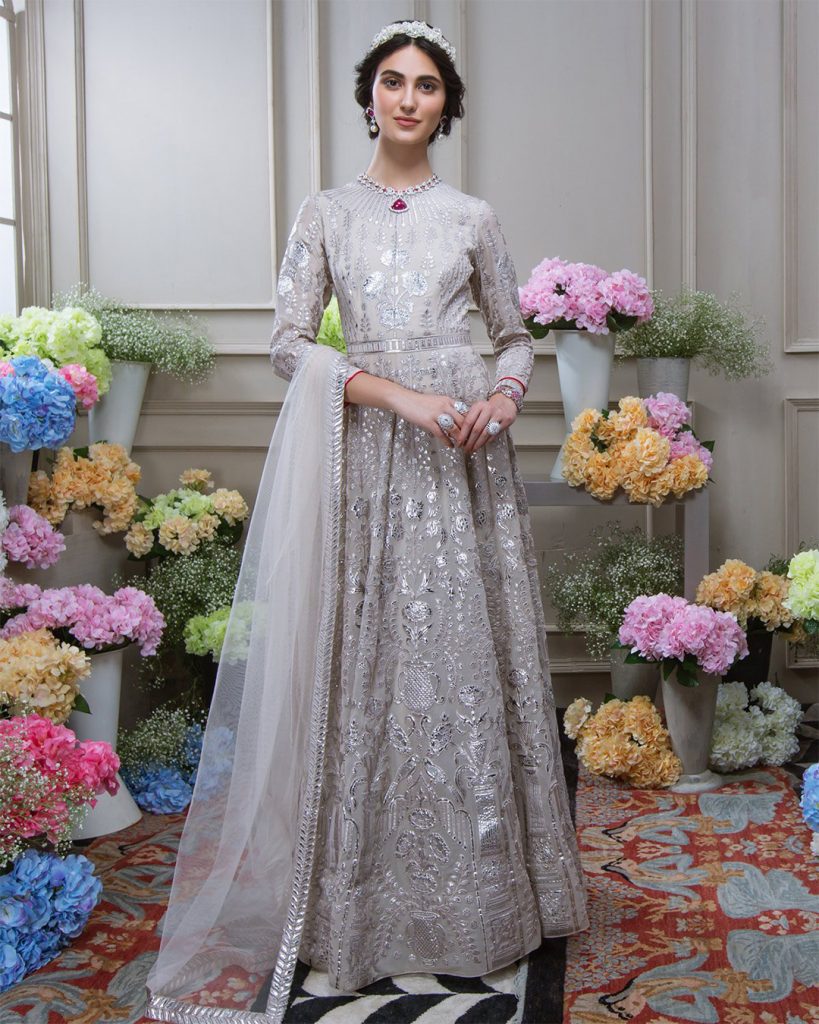 Available in the most delicate colour, this turtledove Anarkali set with chrome applique is one to get you a ton of compliments. The stunning Anarkali set comes with a matching tulle dupatta embellished with a matching chrome border which elevates the look even further.