Classy, bold and spectacular—is what you're going to look, adorning one-of-a-kind evening gowns curated by the globally celebrated designer brand—FALGUNI SHANE PEACOCK.
With the fashion week season sneakily creeping upon us, it is time to give your wardrobe a stylish makeover. Let your unconventional fashion sense shine through in exquisitely designed evening gowns by FALGUNI SHANE PEACOCK. Vibrant hues embellished with intricate sequins and crystals, decked up with matching feather detail, these unique evening gowns are sure to put you under the spotlight. From semi-traditional saree gowns to contemporary evening gowns, the elaborate collection comprises some of the most enchanting pieces you need to get revved up for the fashion gatherings ahead.
So what are you waiting for? Get ready to drape yourself in glorious fabrics, ornate embellishments and intricate embroidery with meticulously crafted—FALGUNI SHANE PEACOCK evening gown collection.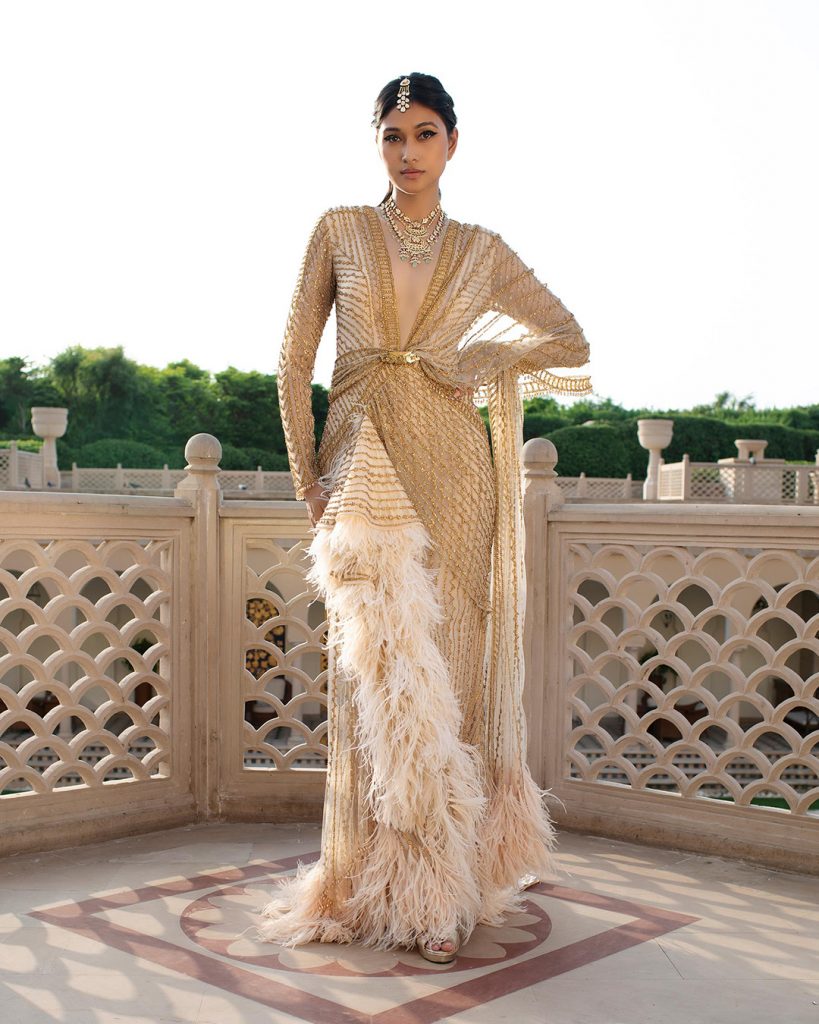 TEMPESTE SAREE GOWN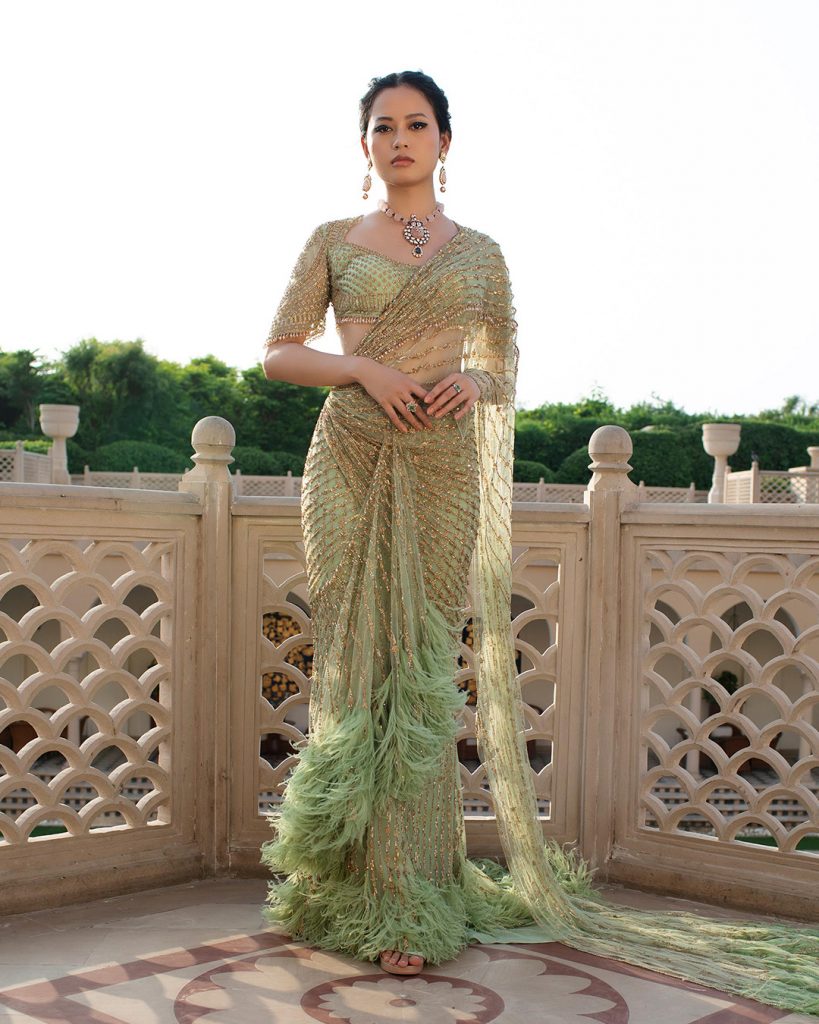 ASTRID SAREE GOWN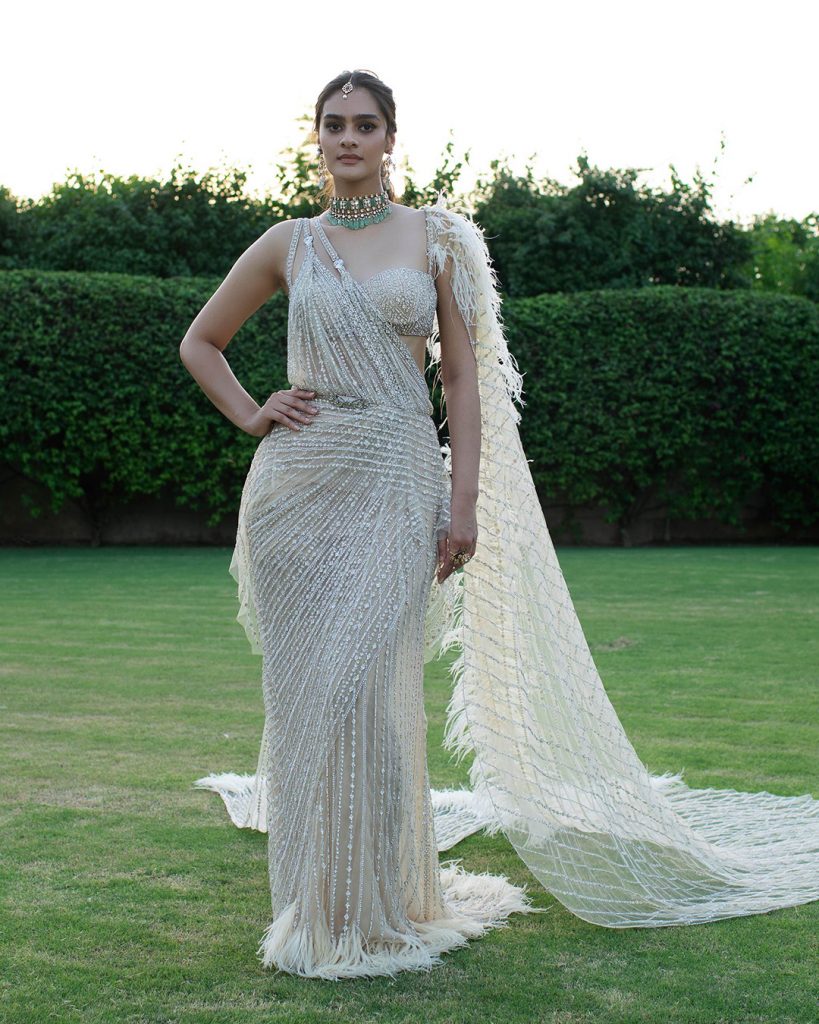 NEIGE SAREE GOWN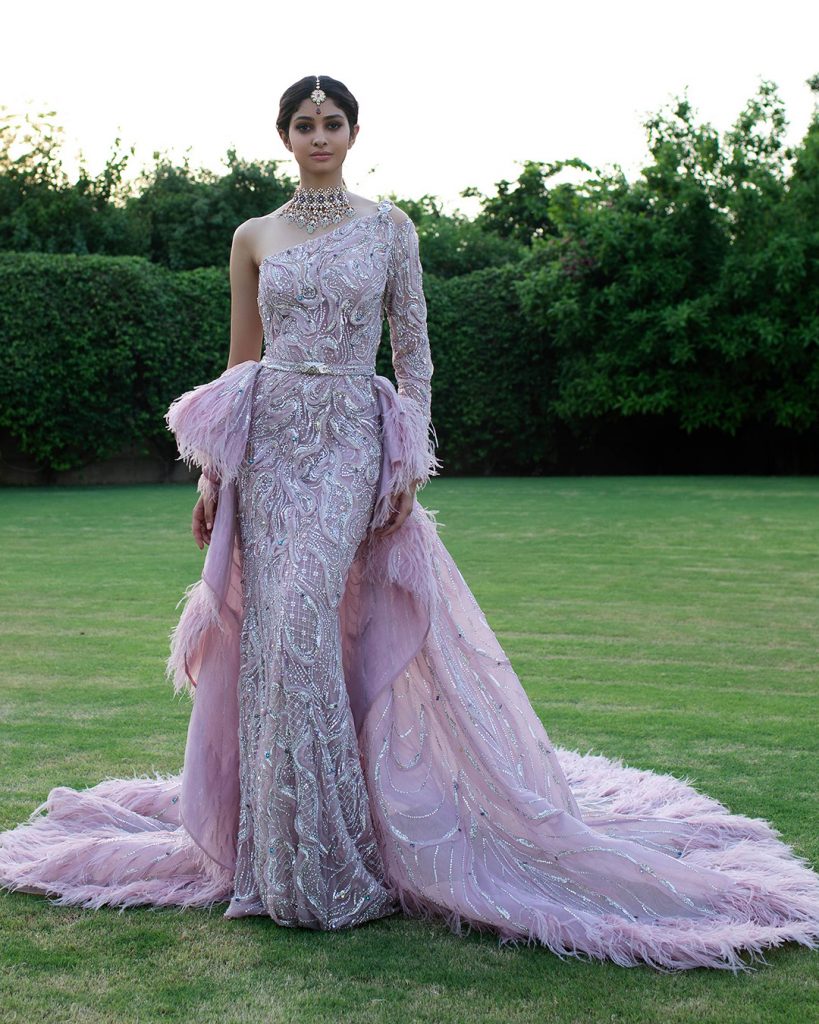 IRIS EVENING GOWN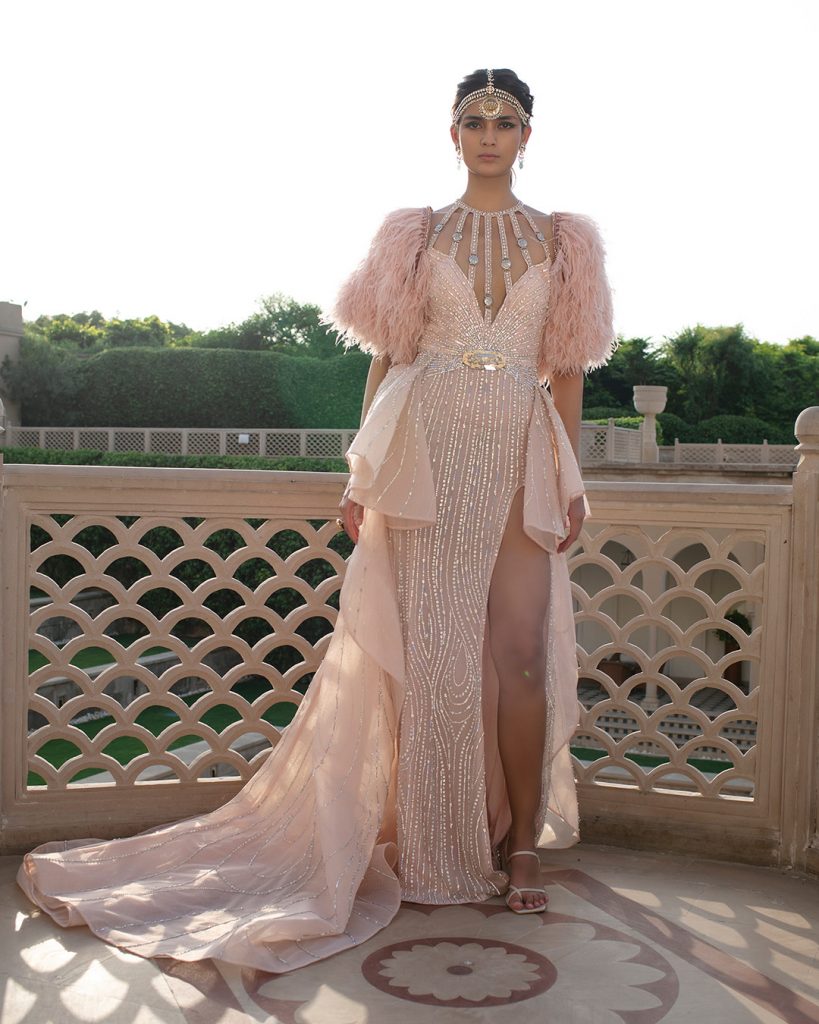 CONSTANCE EVENING GOWN
COMMON QUESTIONS RELATED TO EVENING GOWNS:
What are the different styles of evening gowns popular in 2023?
Two of the most in-demand styles for evening gowns in 2023 have to be the contemporary evening gown style and the semi-traditional, saree gown style. Stylish variations ranging from long trailed gowns to thigh-high slit ones make for the perfect party outfit option for the fashion-forward crowd. Both styles are super popular and can be styled for fashion events as well as the glamorous after-parties.
Which colours are popular for evening gowns and saree gowns in 2023?
Pastels such as light beige, mauve, peach and pastel green are some of the most enduringly popular colours for evening gowns. Pastel colours impart a delicate and soothing feeling to the eye and make you stand out in the crowd.
Which occasions are appropriate for wearing gowns?
FALGUNI SHANE PEACOCK designer saree gowns and  gowns are more apt for both formal as well as fashion oriented events. But you can definitely style these for extravagant formal events as well. It really narrows down to how you want to style it and what events you want to style it for. The ideal occasion to dress up in ravishing  gowns would be a cocktail party or even a star-studded fashion show.
What kind of embellishments and detailed work should you look for in an evening gown?
Ornate embellishments such as crystals, sequins and stones impart an elaborate and classy aesthetic to the outfit and are always in demand. Whimsical feather detail adds a modish look to the garment and is something you must experiment with when looking for an evening gown.