Finding the perfect bridal lehenga could be a tedious task, but not when you have seamlessly tailored FALGUNI SHANE PEACOCK traditional lehenga designs.
Every bride wants to exude her alluring self and leave everyone spellbound with her bridal beauty. After all, it is one of the most-awaited moments of her life. The excitement levels are through the roof, and one of the most indispensable things that a soon-to-be bride looks forward to is her bridal lehenga.
Bridal traditional lehenga has had a deep-rooted connection with Indian wedding traditions. In the majority of Indian cultures, traditional lehenga designs have become the preferred choice as bridal attire. Present-day brides are embracing the culture with their own contemporary twist. They are more open to exploring modern, progressive designs and are not hesitant to experiment.
The luxury fashion brand FALGUNI SHANE PEACOCK has completely transformed the bridal wear scenario and how. Their contemporary take on the bridal traditional lehenga designs is exactly what fashion-oriented brides yearn for. Modern silhouettes, adorned in beads, sequins, crystals and feathers, complete with flowing drapes, long trails and tassels—their lehengas could easily be labelled as wearable art pieces. These exquisite lehenga designs are available in a plethora of vibrant and pastel hues, catering to a wider range of palettes.
If you are looking forward to mesmerising the crowd with your designer bridal ensemble, look no further. Our curated edit of FALGUNI SHANE PEACOCK traditional lehenga designs is all you need to get revved up for the hefty preparations coming ahead.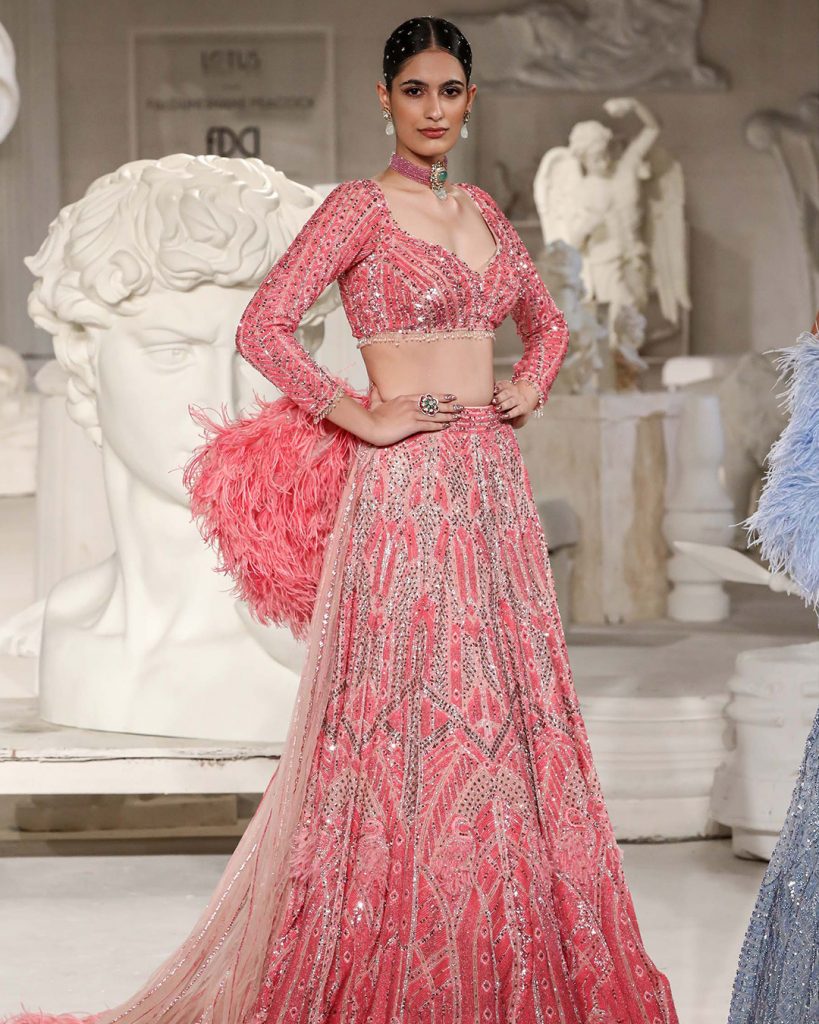 JOSEPHINE BRIDAL LEHENGA SET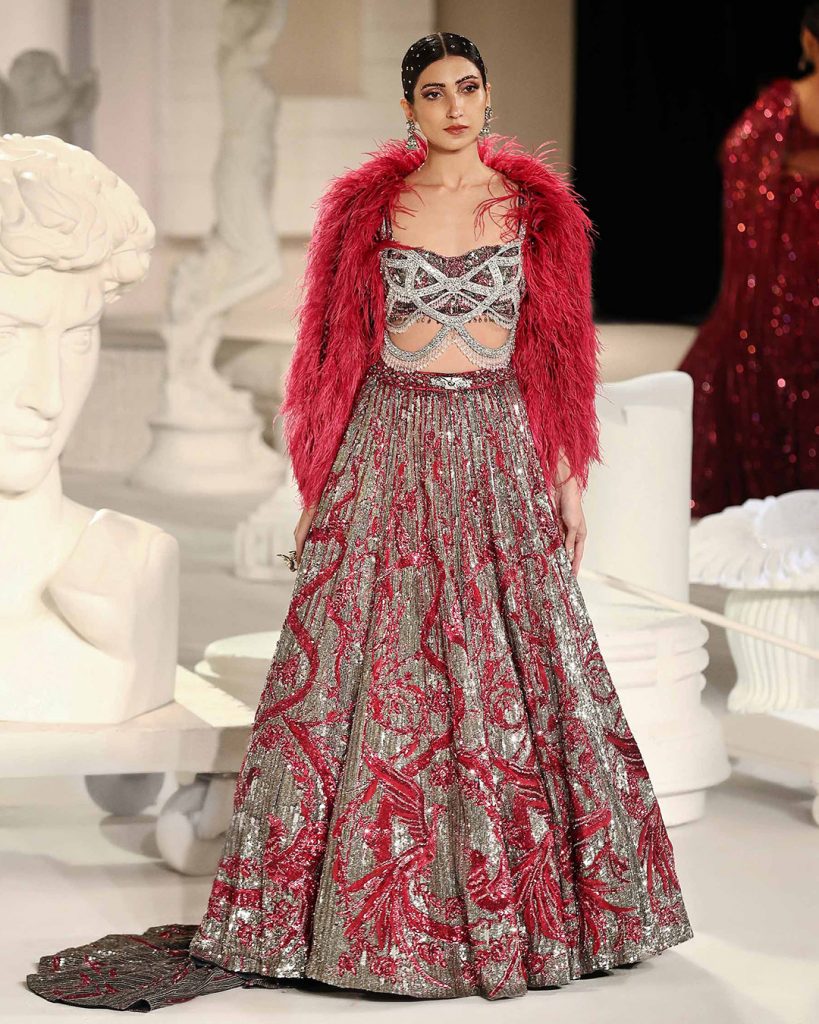 MACY BRIDAL LEHENGA SET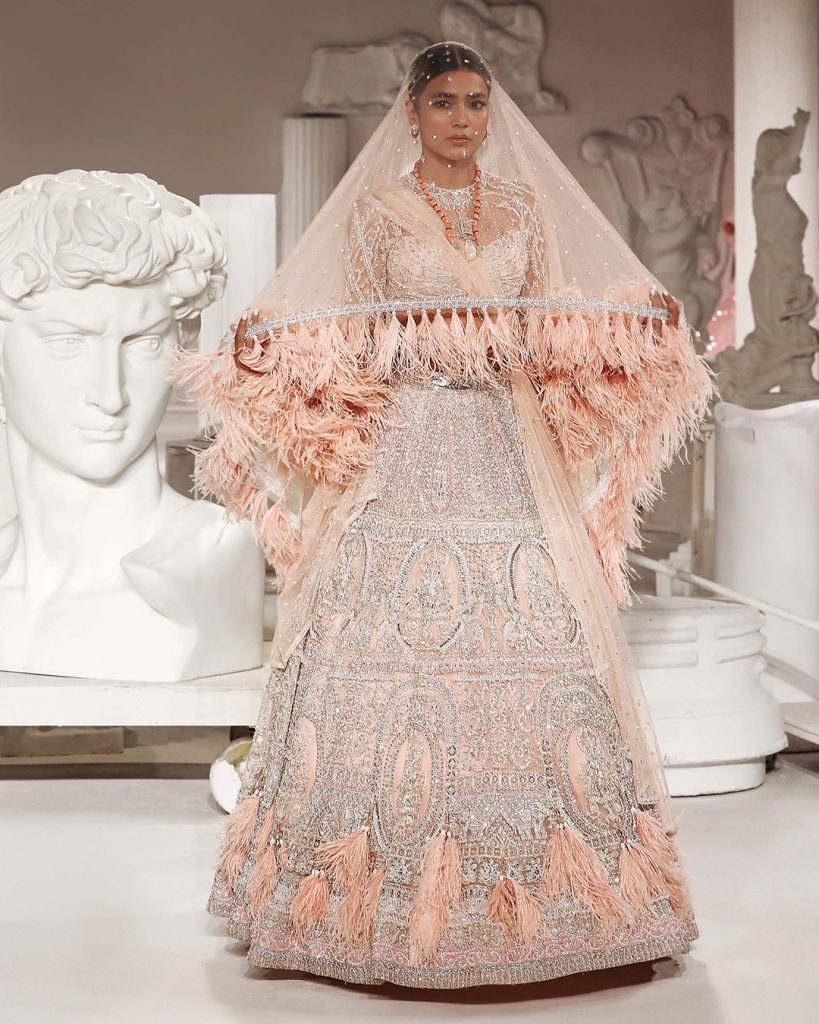 MCKINLEY BRIDAL LEHENGA SET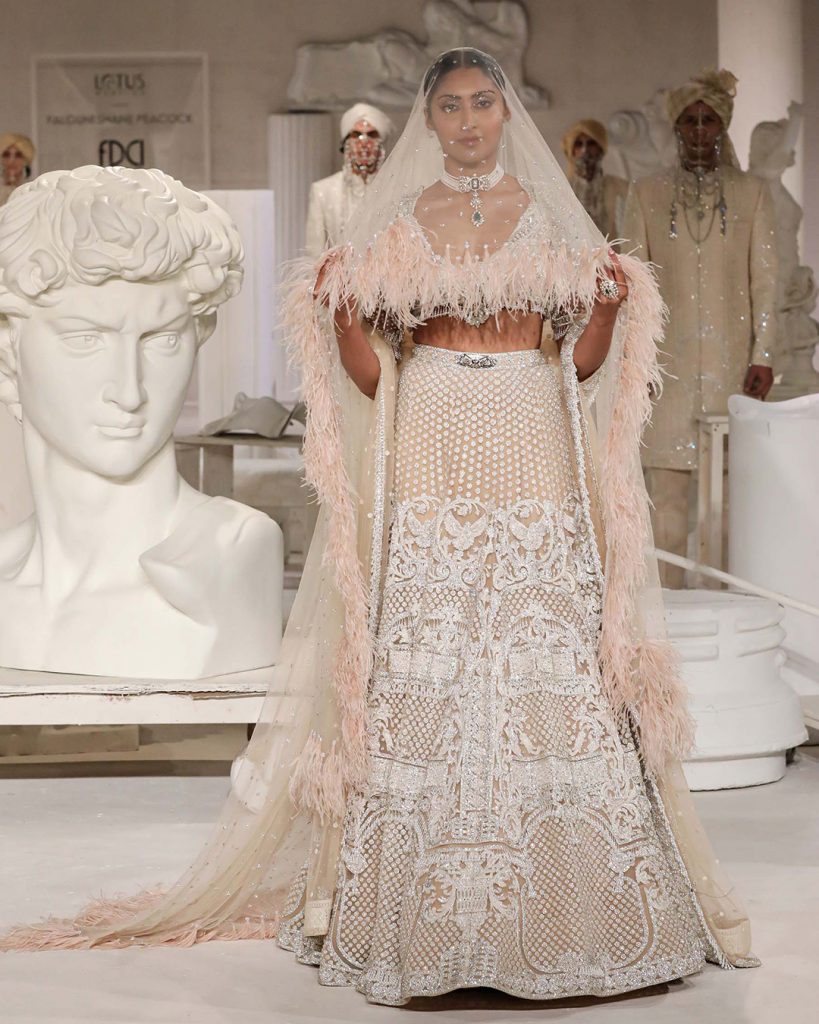 LIV BRIDAL LEHENGA SET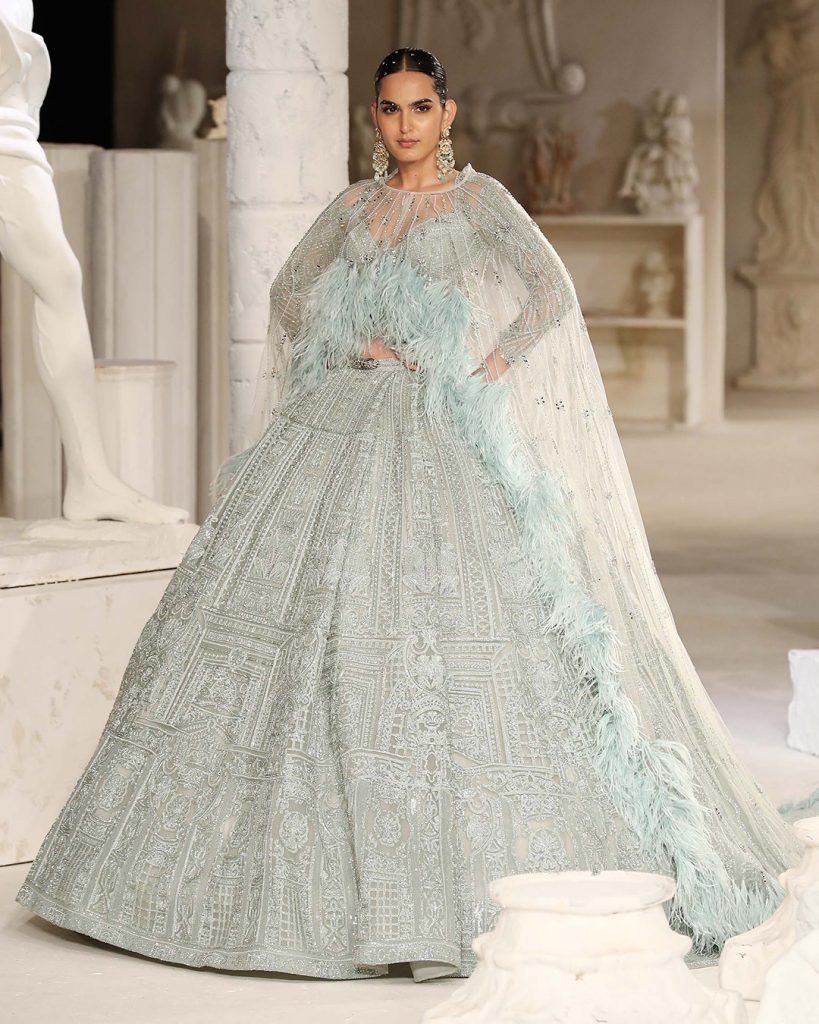 KAYDEN BRIDAL LEHENGA SET
KHLOE BRIDAL LEHENGA SET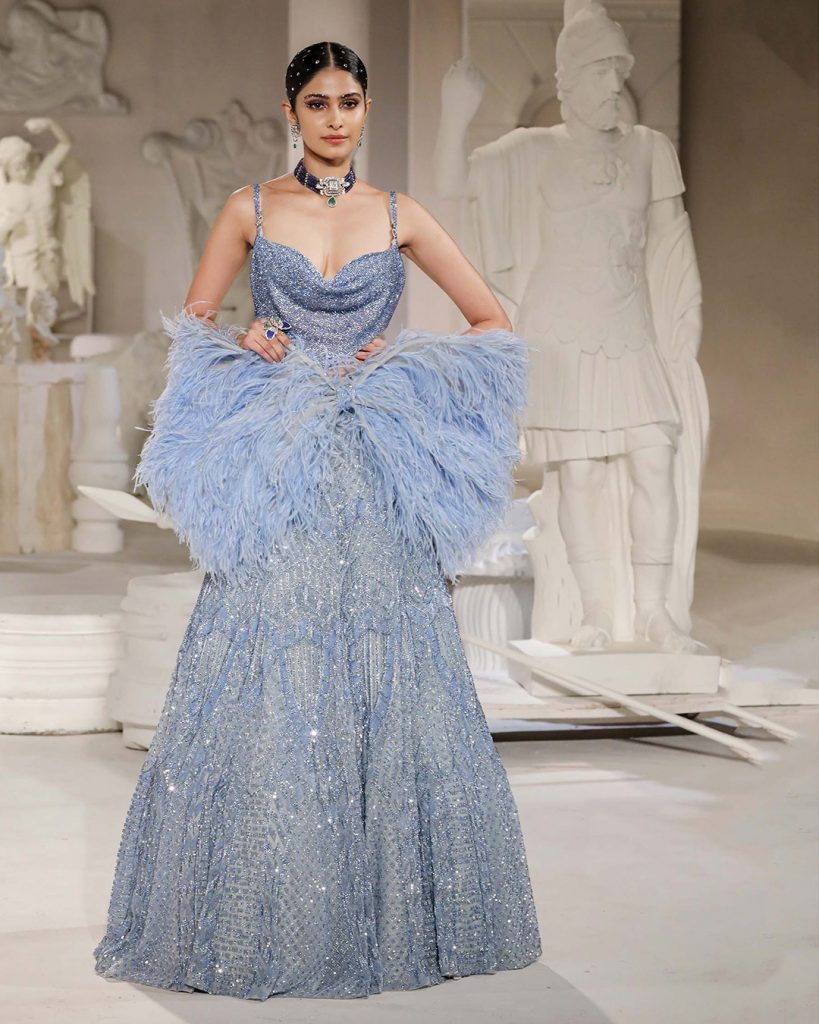 LIVIA BRIDAL LEHENGA SET
COMMON QUESTIONS RELATED TO DESIGNER BRIDAL LEHENGAS:
What is a designer bridal lehenga?
A designer bridal lehenga is curated by a renowned fashion designer or a fashion house and reflects the signature style of that particular designer. Designer lehengas are gaining popularity amongst new-age brides as they yearn to make a style statement on their big day, draped in luxurious fabrics and modern silhouettes.
Where can I find the latest bridal lehenga designs?
Globally celebrated luxury designer brand FALGUNI SHANE PEACOCK is the first and foremost choice of fashion-savvy brides looking for their dream bridal lehenga. These lehengas are a true reflection of their edgy, chic signature style coupled with the traditional theme of Indian weddings.
When is the right time to start looking for a designer bridal lehenga?
The suitable time to start your bridal lehenga search should be around 3-4 months prior to your wedding day. It is advisable to finalise the lehenga as soon as you can. Selecting the bridal lehenga is one of the major tasks related to D-day and it is best to get it ticked off the list earliest.
What are the trending colours for bridal lehengas in 2023?
Some of the trending colours for lehengas in 2023 are:
Traditional Reds
Ivory and off-white
Pastel colours such as powder blue, mint green, blush pink, lavender and more.
Metallic tones such as gold and silver.
Jewel tones such as royal blue, burgundy, emerald green and deep purple.
Blends and contrasts of colours such as red and silver, pink and purple, etc.
What is the difference between a bridal lehenga and a regular lehenga?
A bridal traditional lehenga is supposed to be grandeur in every aspect and is specifically designed to cater to the fashion needs of the bride. It is usually adorned with intricate embroidery and elaborate designs to reflect opulence. A regular lehenga, on the other hand, is light, not as detail-oriented and is more suitable for a wedding attendee.
Traditional lehengas are also associated with their big, round flair and long trails, symbolic of the grand wedding ceremony. While regular lehengas have a minimalistic appearance as compared to the bridal ones.