This Raksha Bandhan, create a lasting impression decked up in sequins, feathers and tulle, with never-before-seen cape kurta sets curated by the celebrated luxury designer brand, FALGUNI SHANE PEACOCK.
The festival of Raksha Bandhan is ever-so-special for brothers and sisters. It is an occasion that celebrates the pious relationship shared between siblings and is marked by a Rakhi tying ceremony. The auspicious day's celebration is incomplete without dressing up for the day in exquisitely designed kurta sets, bejewelled with intricate embroidery and ornate embellishments. In Indian tradition, dressing up for a festival or ceremony is just as significant as the event itself, and is indispensable for all attendees.
Keeping up with the traditions, the ace designer duo–Falguni Shane Peacock have curated one-of-a-kind cape kurta sets for women. These unique kurta sets are a perfect fusion of traditional and avant-garde aesthetics. The modernistic cape kurta design and classic silhouettes, coupled with sophisticated colours will surely get you heartwarming compliments.
FALGUNI SHANE PEACOCK cape kurta design is a rendition of modern sophistication with futuristic designs, making these sets a hit amongst your favourite celebrities and high-fashion internet pas. These cape kurta sets are available in an array of colours, with each set delicately put together with an assortment of creative elements such as beads, crystals, feathers and thread-work tassels.
Scroll your way down to unveil a rare collection of cape kurta sets available exclusively at FALGUNI SHANE PEACOCK for upcoming Raksha Bandhan celebrations.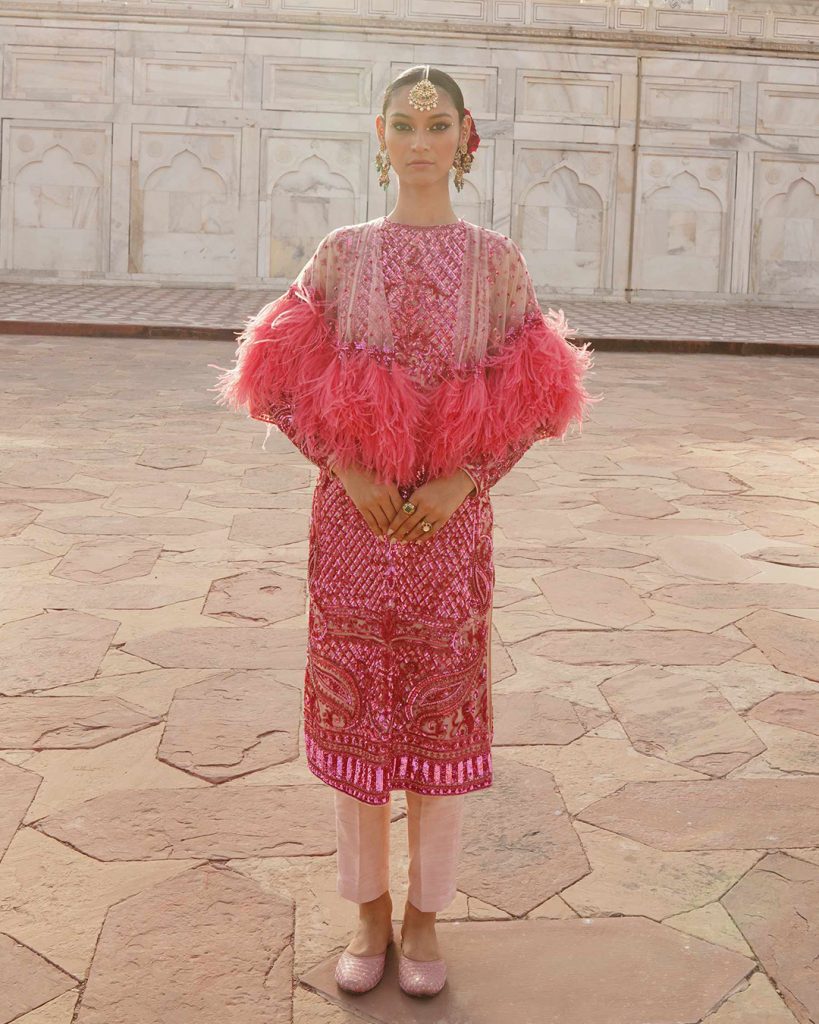 RAYNA KURTA SET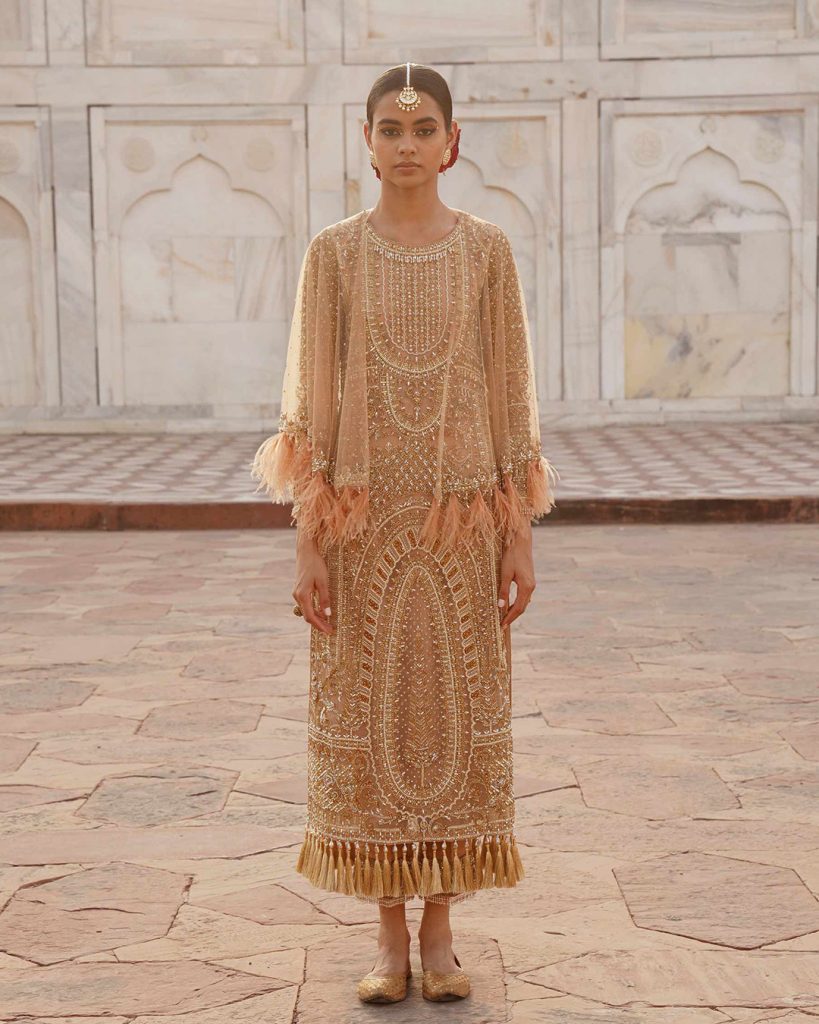 REGINA KURTA SET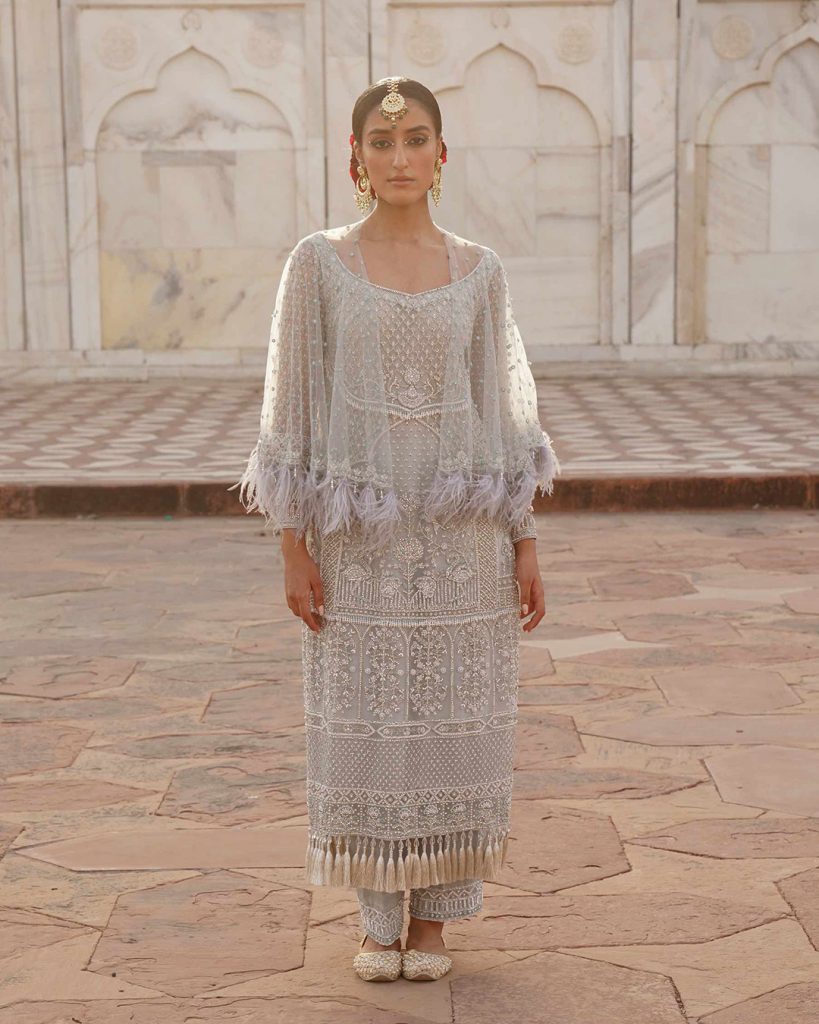 REMI KURTA SET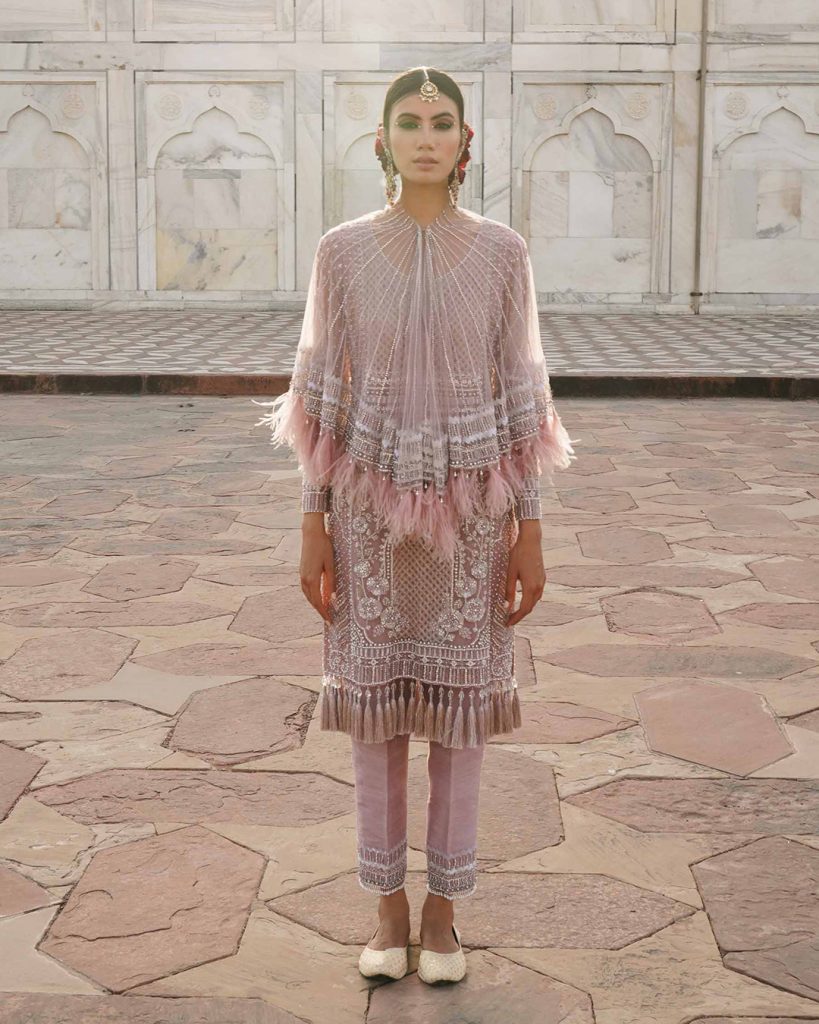 REYNA KURTA SET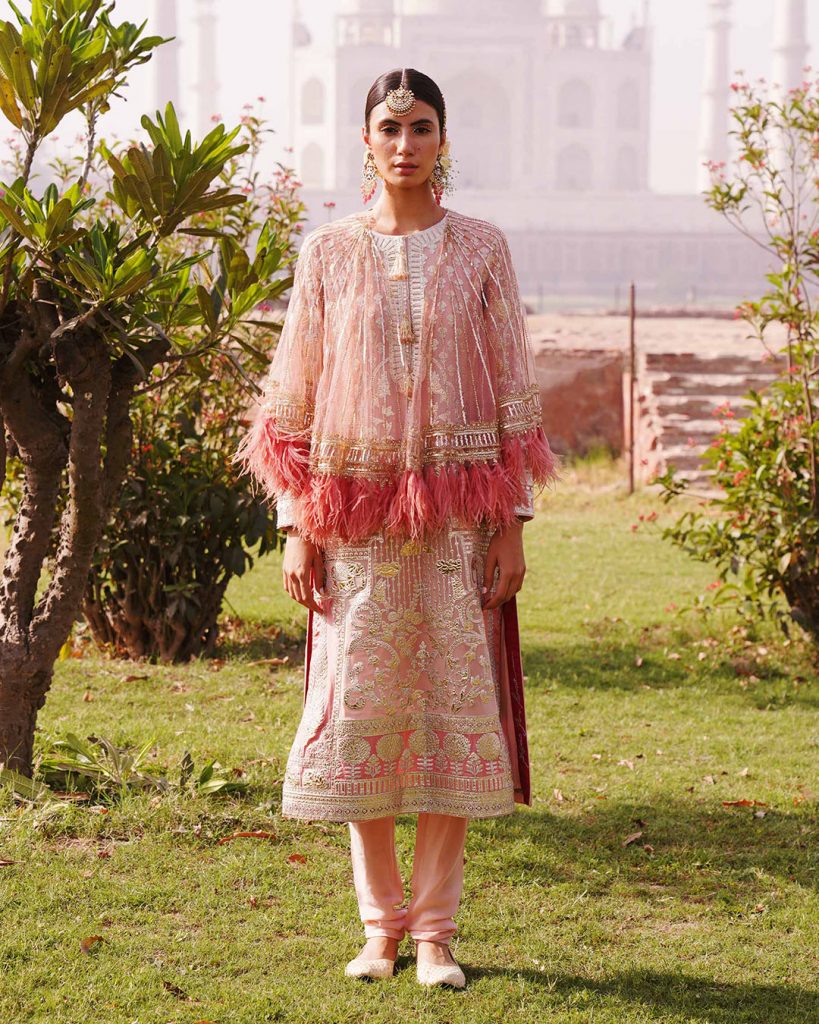 SAIGE KURTA SET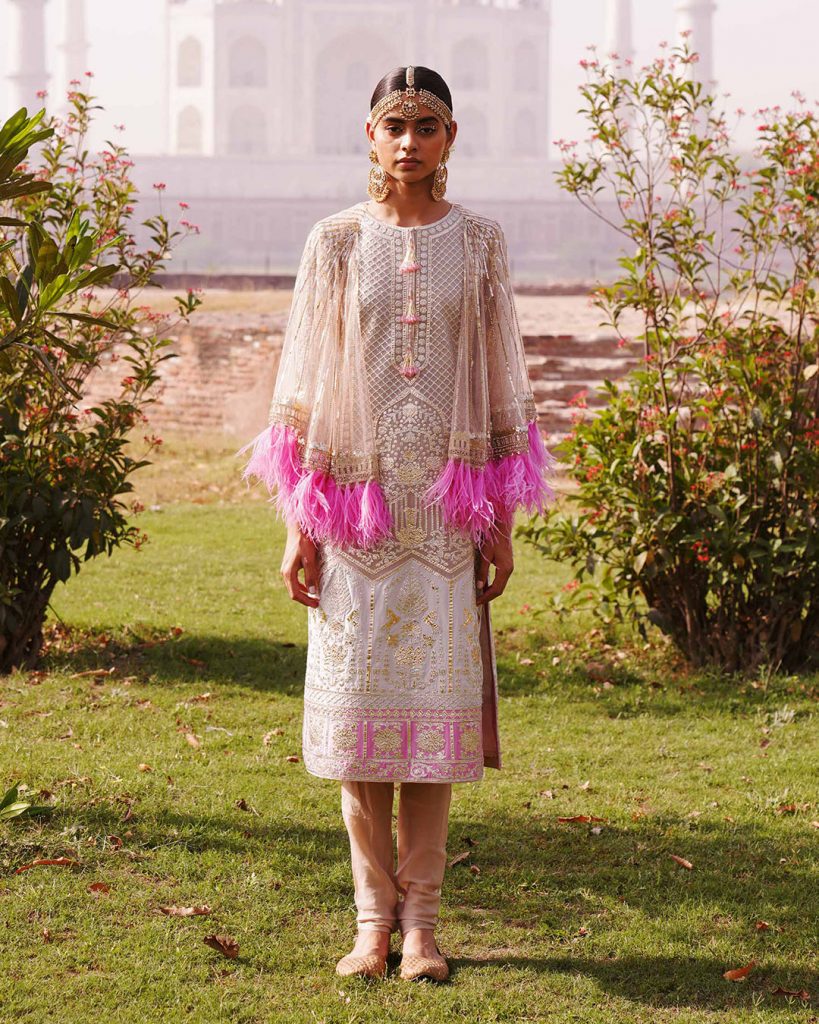 SASHA KURTA SET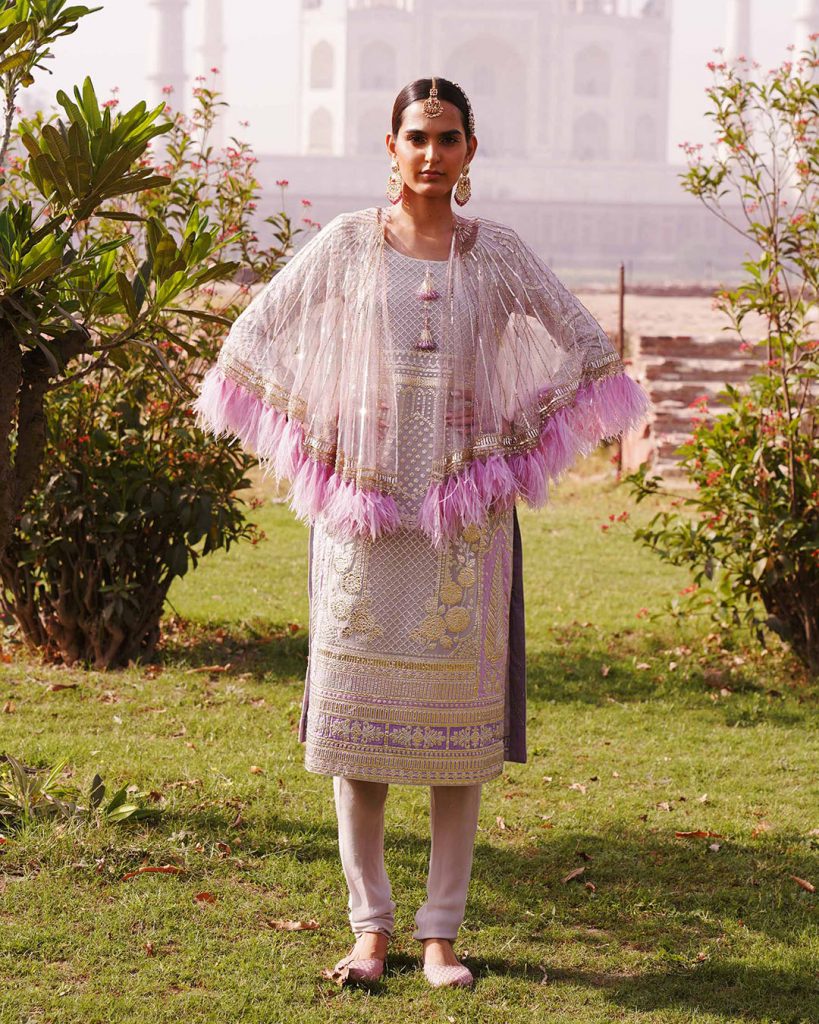 SERENA KURTA SET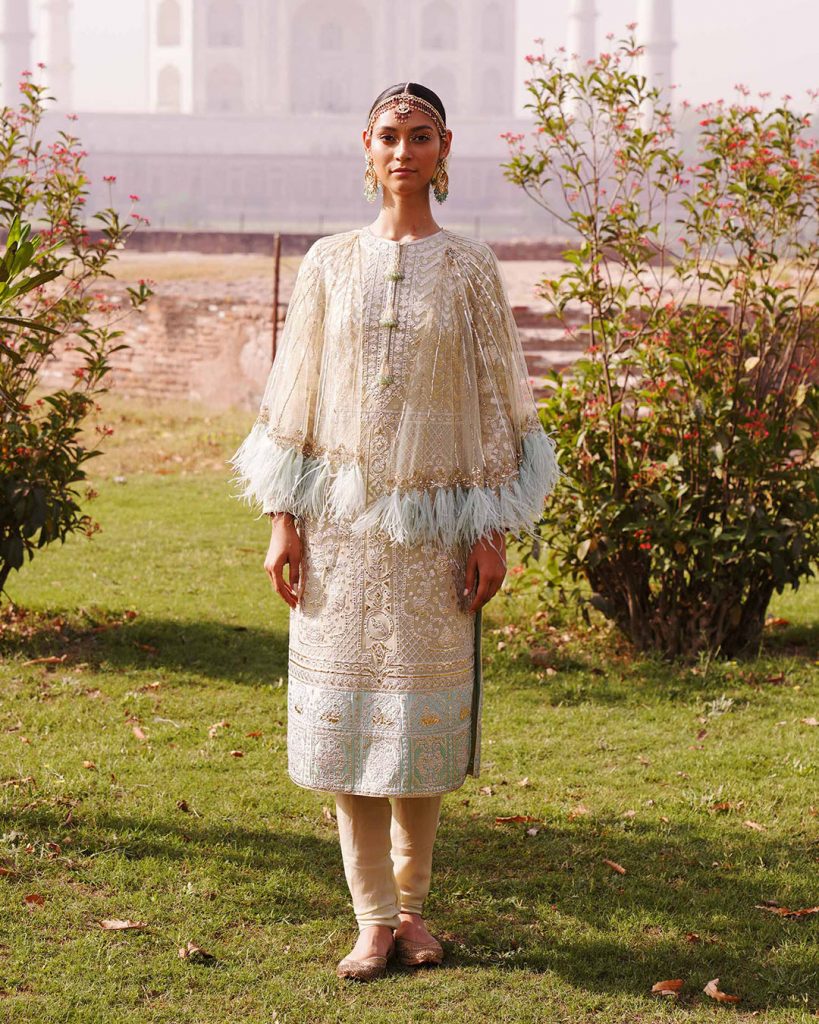 SKYE KURTA SET
HOW TO ELEVATE THE LOOK OF YOUR RAKSHA BANDHAN ENSEMBLE
Accessorise wisely
The best way to elevate the look of your Raksha Bandhan attire is to pair it with matching accessories such as bangles, rings, earrings or even a headpiece. Keep your accessories minimalistic and let your outfit shine through.
Pick the right footwear
A comfortable pair of footwear will get you through the Raksha Bandhan festivities smoothly. Whether you pick heels or flats, ensure that they fit you well and can be worn comfortably for extended hours.
Choose a colour that you love
Celebratory occasions call for bright and happy hues such as pink, blue, mauve, fuchsia, pink, etc. FALGUNI SHANE PEACOCK cape kurta designs are available in an elaborate range of colours. Make sure to pick one you adore the most and would love to cherish for a lifetime.
Add a touch of makeup
A little bit of makeup doesn't hurt anybody. A touch of flushed cheeks, kohl-rimmed eyes and curled lashes enhances features and makes the overall look appear cohesive.