From decking up in bright red to looking dreamy in ivory—the brides of FALGUNI SHANE PEACOCK radiate every bit of aspirational glamour. Scroll along to take a cue for your big day that awaits to unfold in dramatic magnificence. Be it mermaid-cut bridal lehengas or the addition of magical trails, the designer duo ensembles have it all.
The wedding season has approached in its full glory, demanding a fresh and unique approach to every occasion laddered to reach the ultimate big day—the wedding. So be it a night full of music (sangeet) or a day event under the canopy of bright sunshine (haldi), the season demands you to demonstrate your best sartorial choices. And who better than your favourite celebrity to lead the way?
When planning to rock an ethnic ensemble, the creations by FALGUNI SHANE PEACOCK are a must-have. Detailed with unmissable embellishments, eye-catchy embroidery and experimental silhouette—every creation at FALGUNI SHANE PEACOCK speaks for itself.
Wedding bridal lehengas are one of the many prominent ensembles tailored by the designer duo. They have had a celebratory reputation for creating exquisite and one-of-a-kind bridal lehengas for women of every era. Be it a wedding, sangeet, haldi or any other traditional occasion, the lehengas by FALGUNI SHANE PEACOCK puts the wearer in the ultimate spotlight.
Donning wedding bridal lehengas by FALGUNI SHANE PEACOCK is all about having your moment and immersing into an experience synonymous with modern finesse and luxury. The variety in terms of silhouette impresses the most. If you are someone who loves experimental yet traditionally rooted ensembles, you will be in awe of the wedding bridal lehengas by FALGUNI SHANE PEACOCK.
Brides of every era have embraced the creations of FALGUNI SHANE PEACOCK. Be it an influential personality like Karishma Tanna or globally celebrated icon Priyanka Chopra Jonas—the expert tailoring by FALGUNI SHANE PEACOCK travels far and wide. 
Some of the chicest looks that the Bollywood celebrities created wearing the wedding bridal lehengas by FALGUNI SHANE PEACOCK are presented below. You can scroll through them and pick the one that best appeals to you. These looks are trendsetting and for all the right reasons. From aesthetic hues to mystic embroideries—the magic of curated ensembles had uniquely put every reigning celebrity in the utmost spotlight. And now it's your turn to have the spotlight, in all the right ways. 
So keep scrolling for some classic wedding inspiration from fashion veterans who have time and again shown the world how unconventional routes in fashion lead the way. 
Evergreen brides and their exquisite wedding bridal lehengas by FALGUNI SHANE PEACOCK
Priyanka Chopra Jonas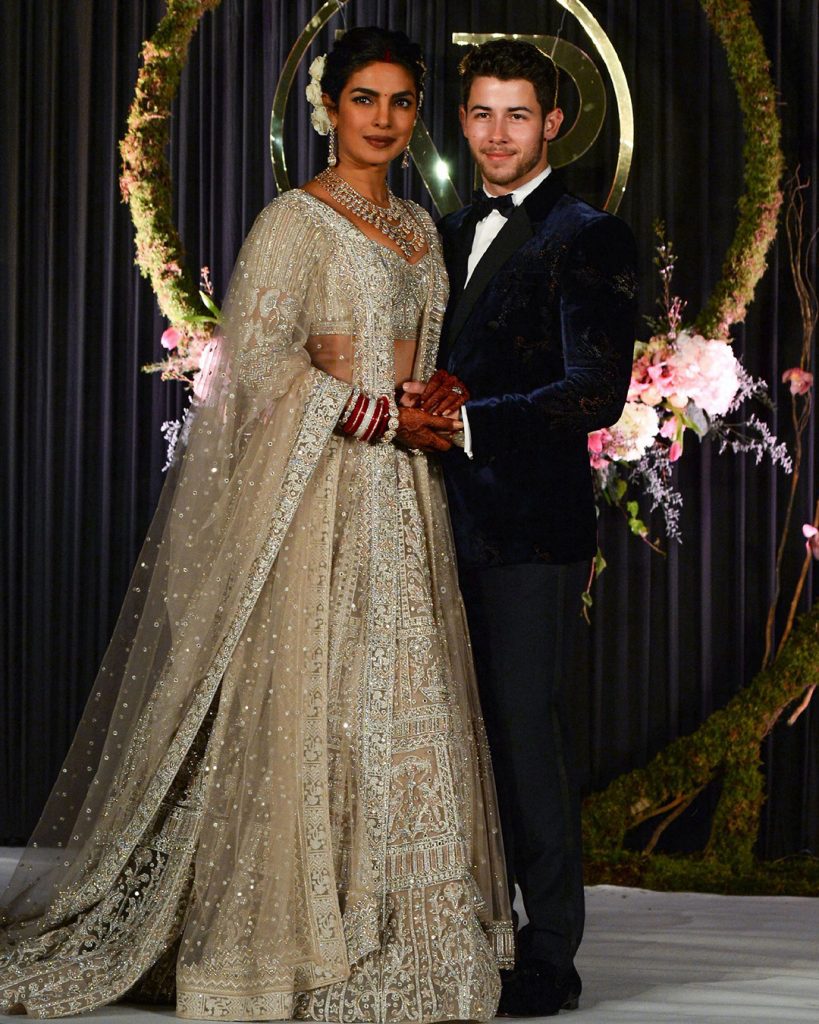 Neha Kakkar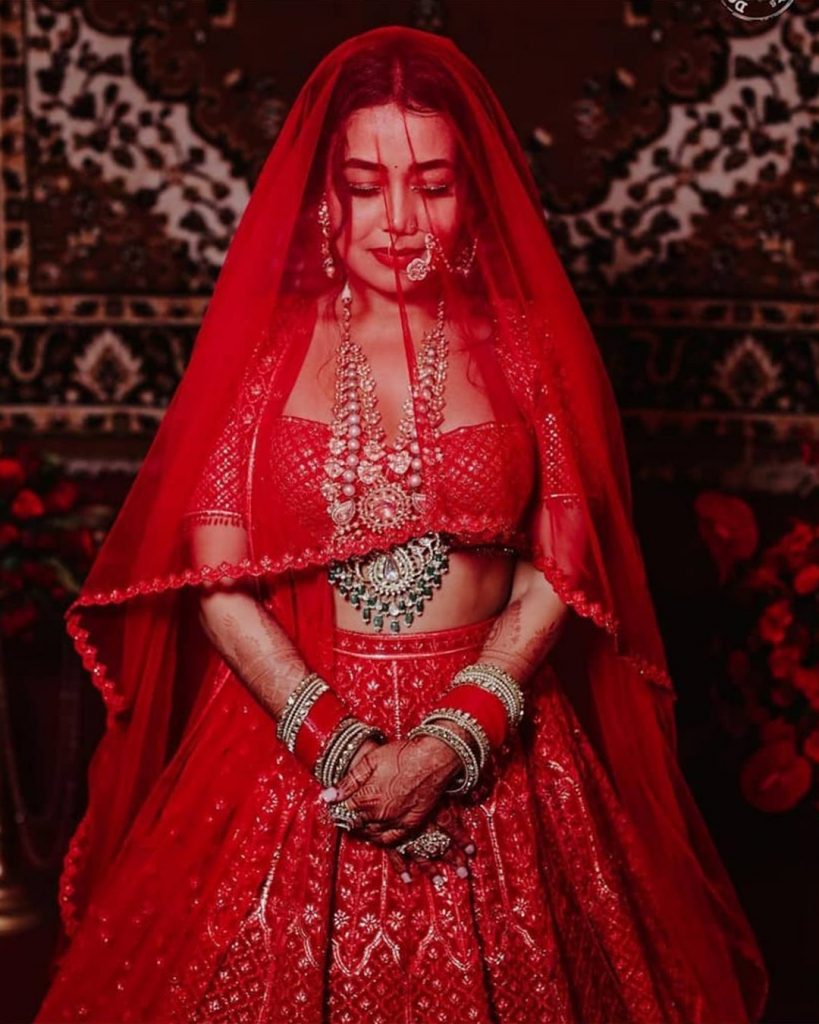 Kajal Aggarwal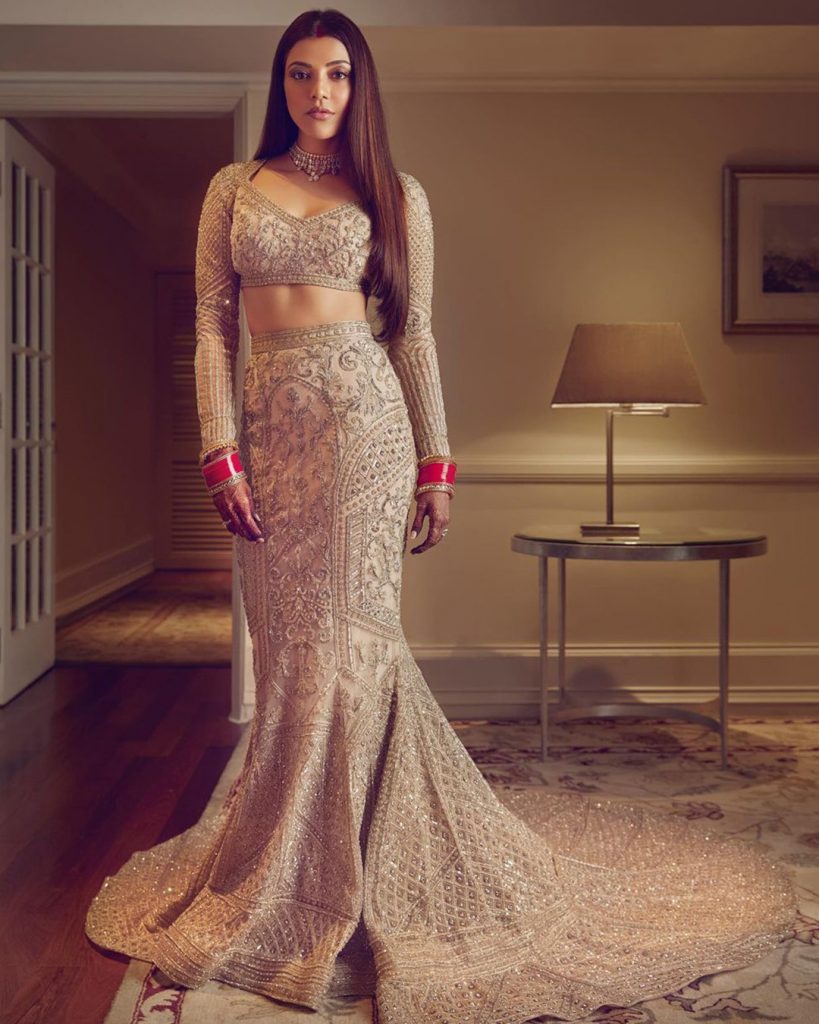 Hansika Motwani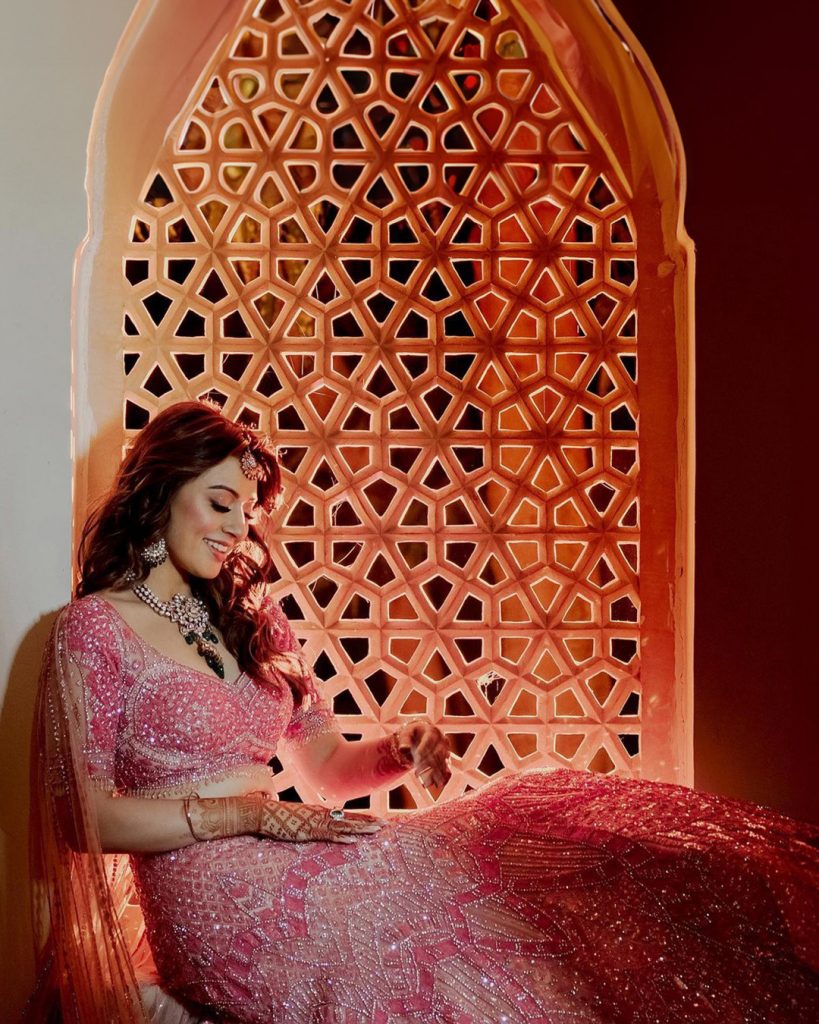 Mouni Roy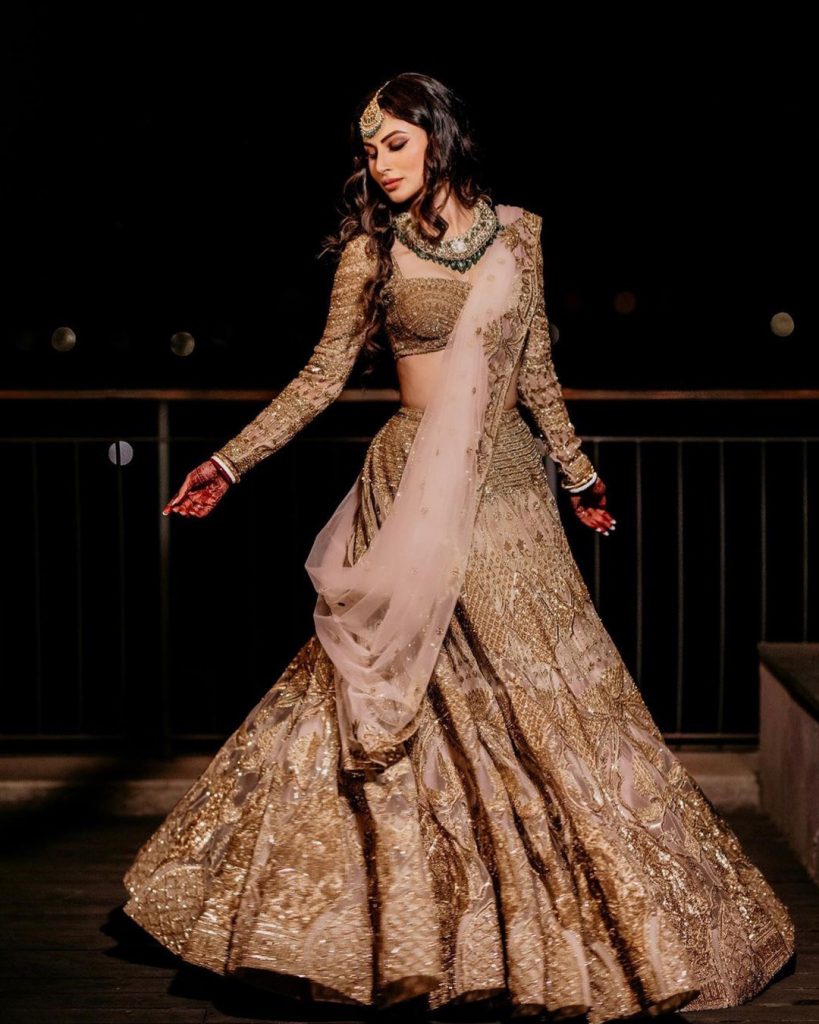 Karishma Tanna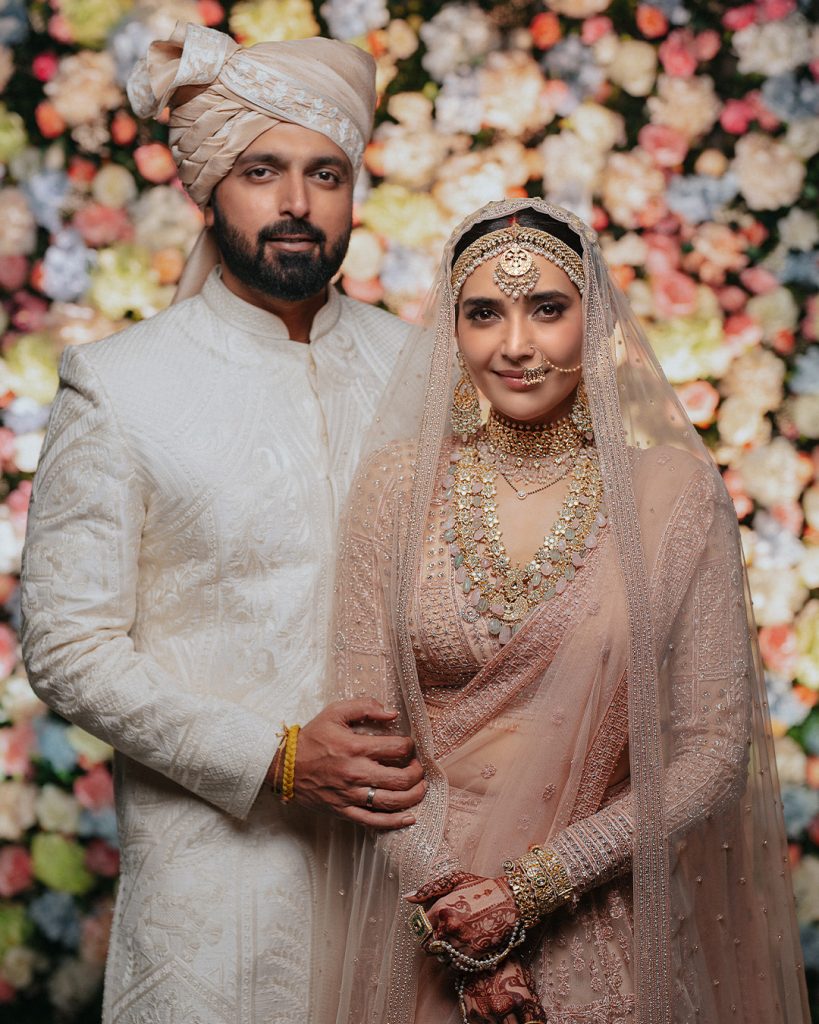 Mehak Oberoi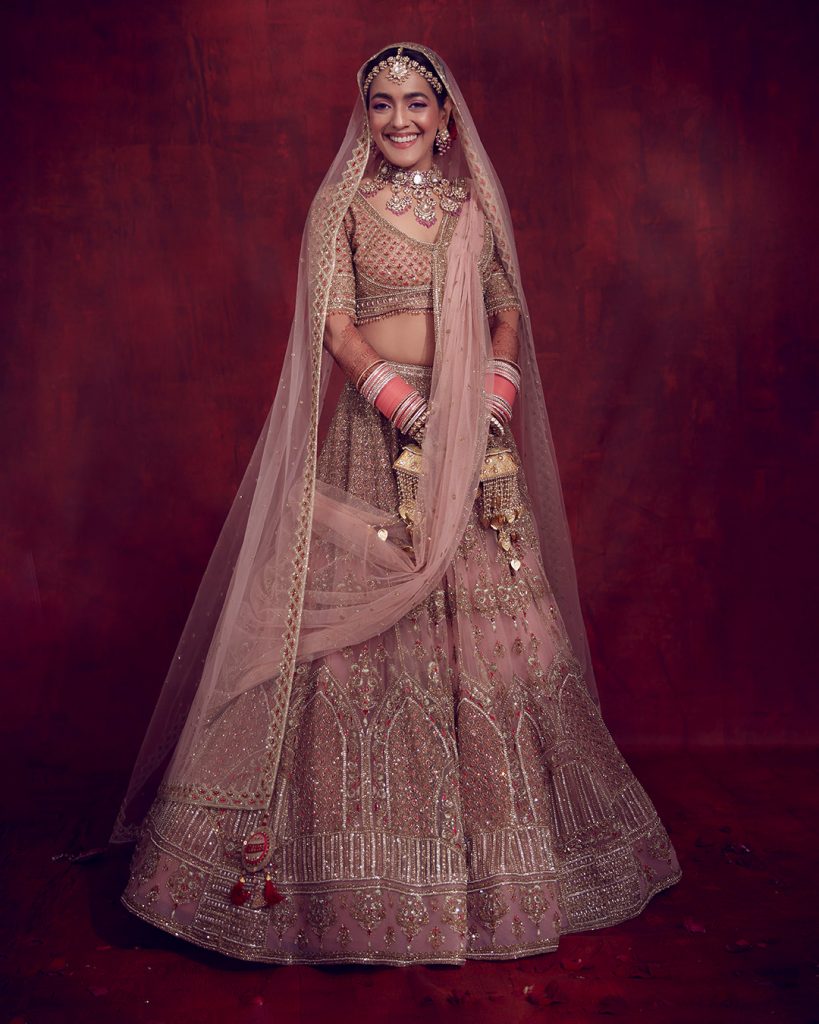 Juhi Godambe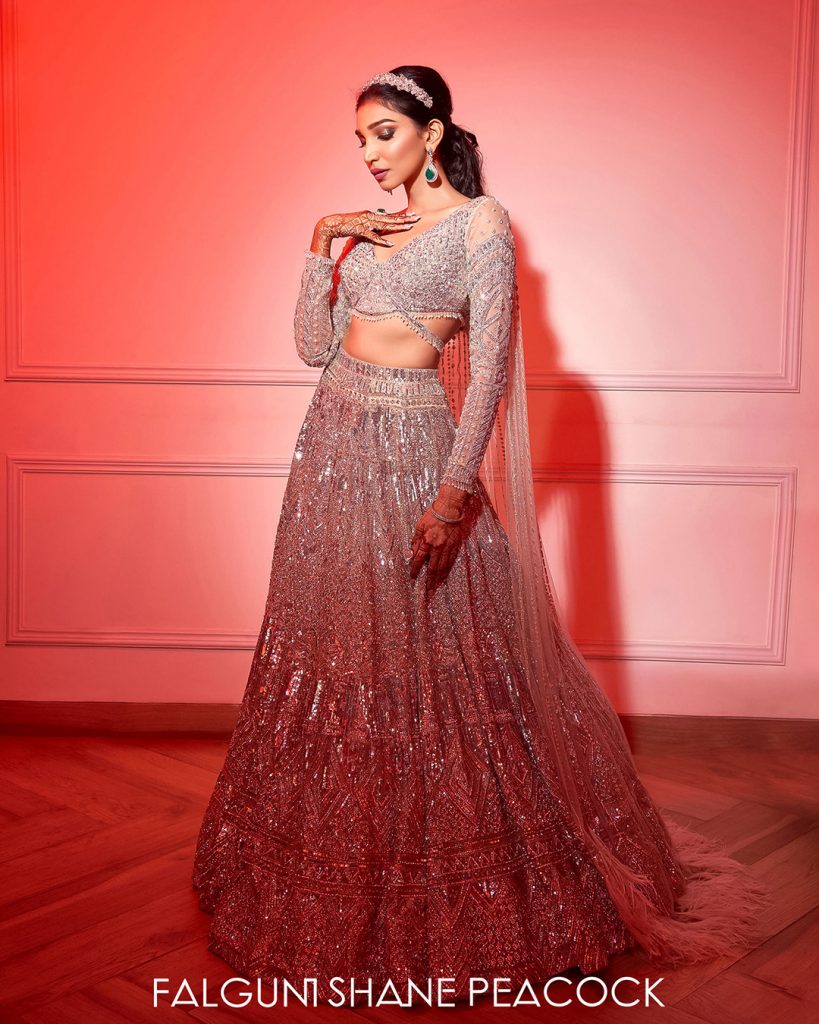 Latest wedding bridal lehengas  – TOP PICKS!
Vivienne lehenga set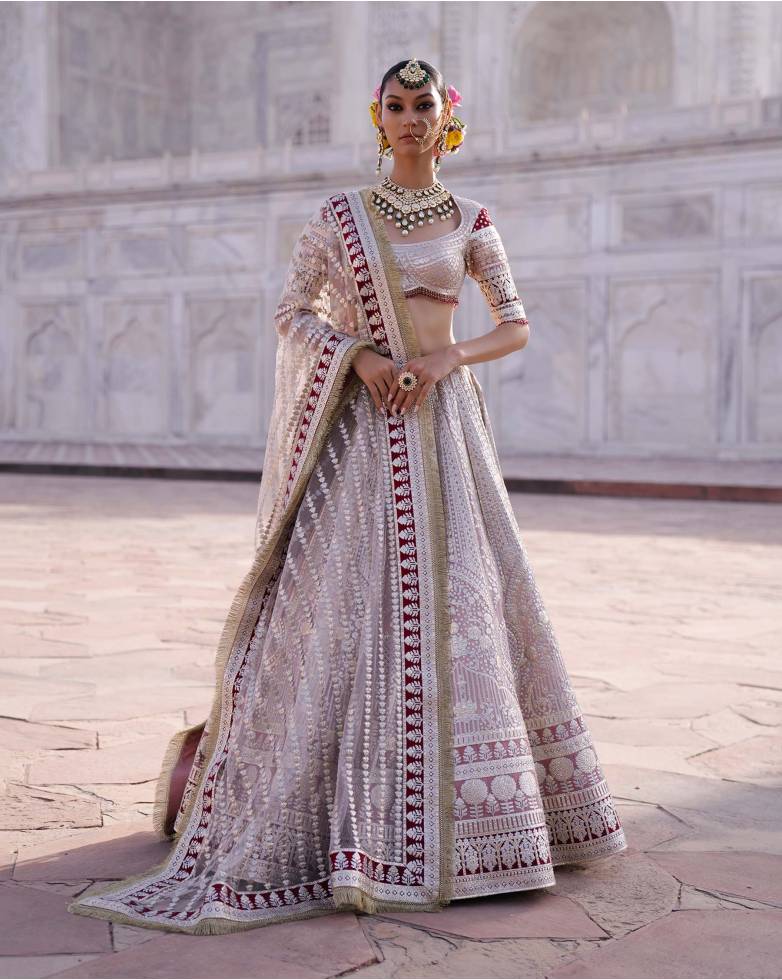 Natasha lehenga set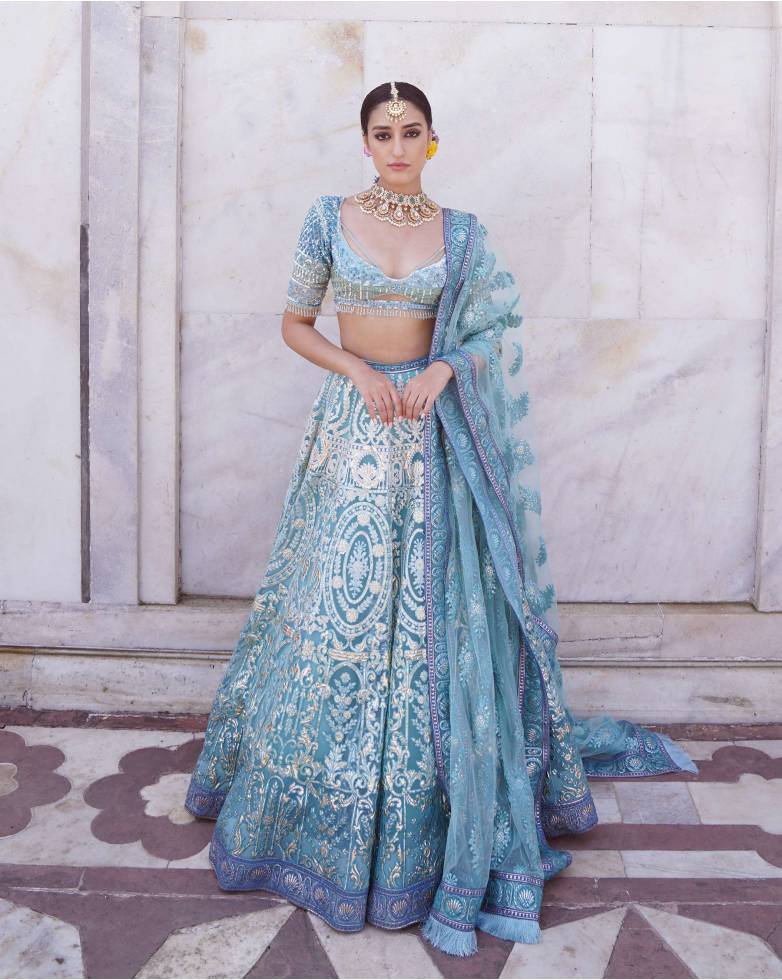 Aude lehenga set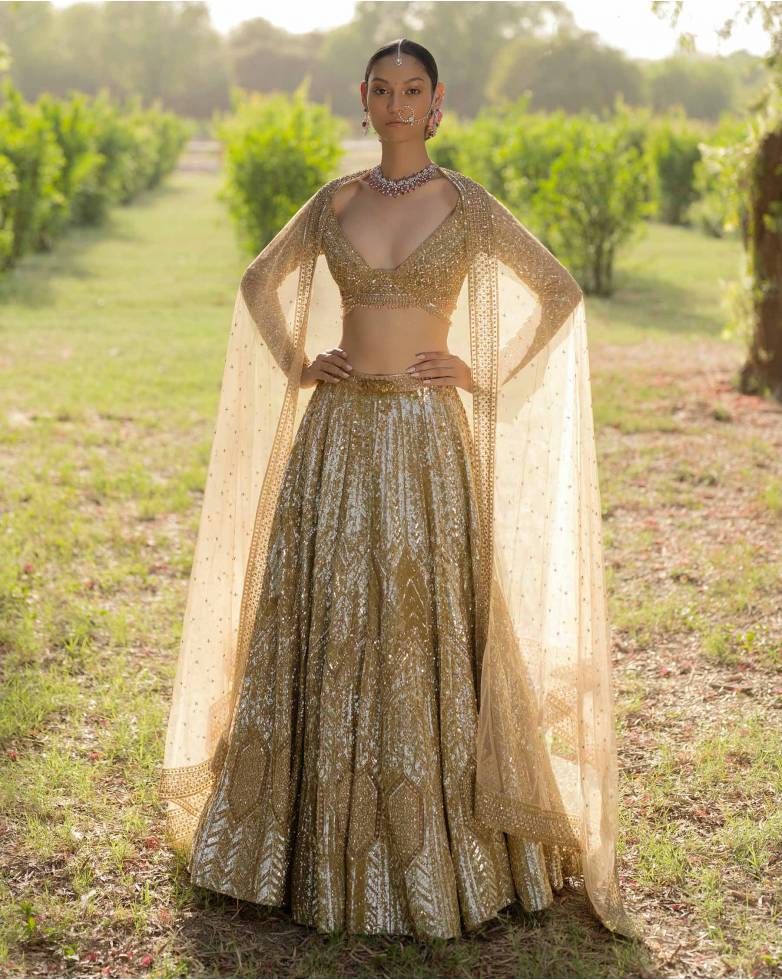 Sara lehenga set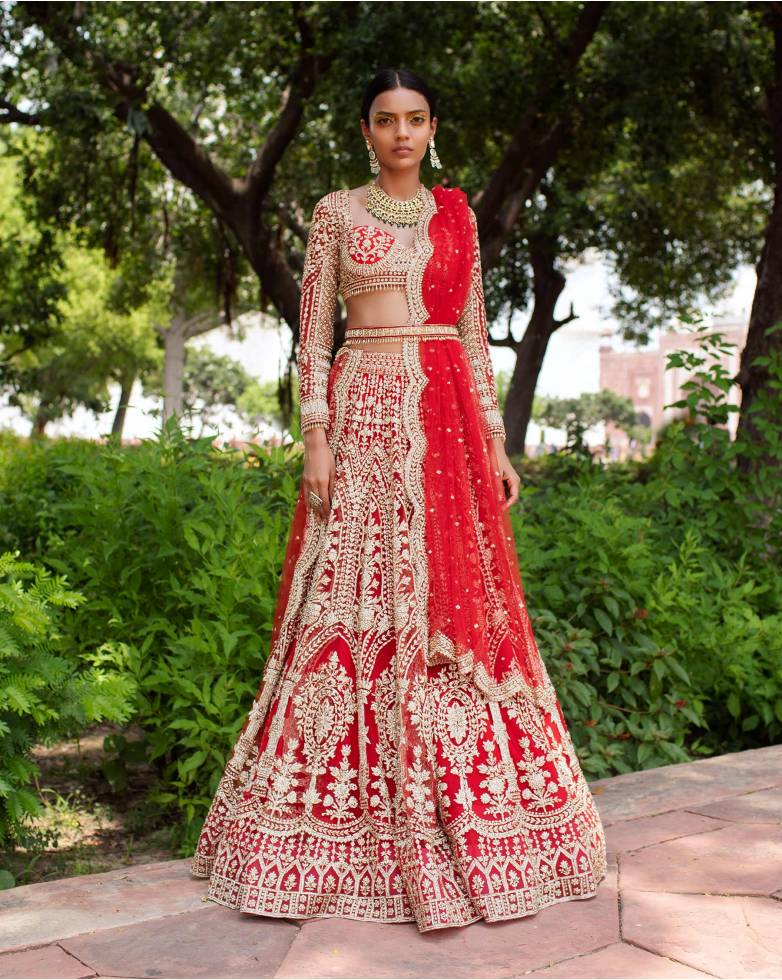 Axelle lehenga set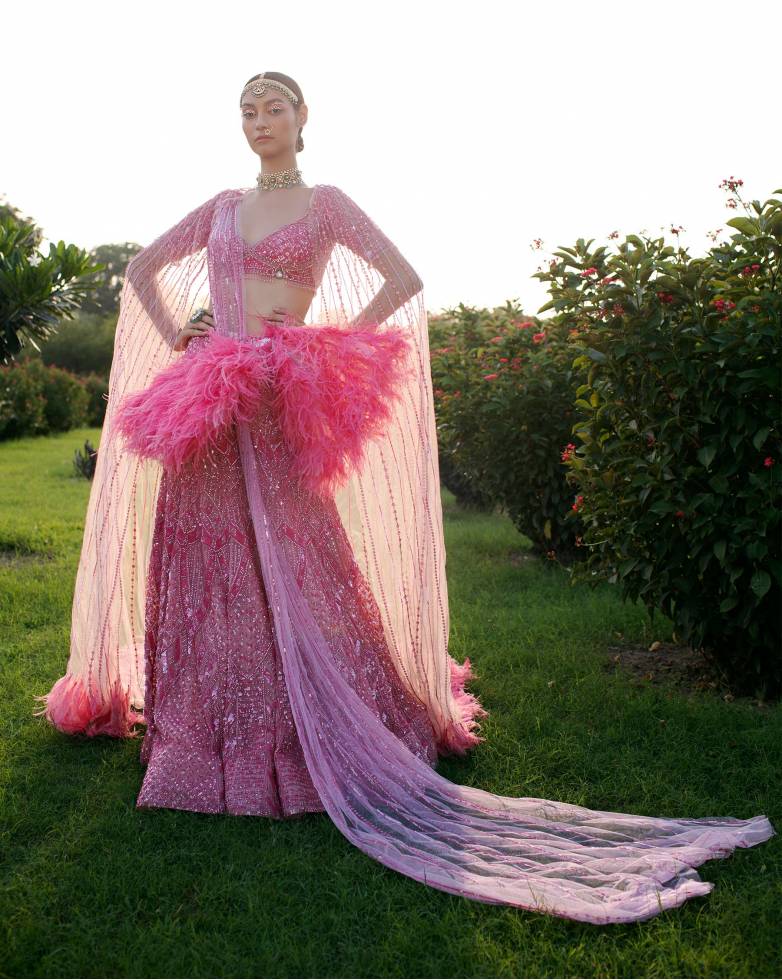 Everything about wedding bridal lehengas
Which colour lehenga is best for marriage? 
The choice of colour for a lehenga worn during a marriage ceremony can vary depending on personal preference and cultural traditions. However, in general, red and shades of red such as maroon and burgundy are considered traditional and popular choices for brides in many cultures. Other popular colours for wedding lehengas include gold, silver, ivory, pink, peach and shades of blue. 
What is the latest fashion of lehenga? 
Ethnic wear for women has a lot to offer and impress new-age brides. Especially in terms of wedding bridal lehengas. Some latest fashion in terms of lehengas for women that you are to witness in recent times are as follows: 
Off-shoulder blouses

Ruffles

Embroidered cape

Floral prints 

Belted lehengas 
Which type of lehenga is in trend in 2023?
Wedding bridal lehengas are truly evergreen. Its unique silhouettes and whimsical hues make it one of the most celebrated ensembles of all time. Continuing to witness its reign, you are sure to be awestruck by the trends that are to take the front seat in 2023. The need for modern designs and unique silhouettes will be highly felt. Thus, you are to see new-age brides bet on the shared below types of wedding bridal lehengas:
Lehenga with a cape

Lehenga with a feather shrug

Lehenga with a bow

Lehenga with a mermaid cut

Lehenga with a thigh-high slit 
Unique hues like ivory, pink, pastel green, red and more are to lead the trends of 2023 phenomenally too.