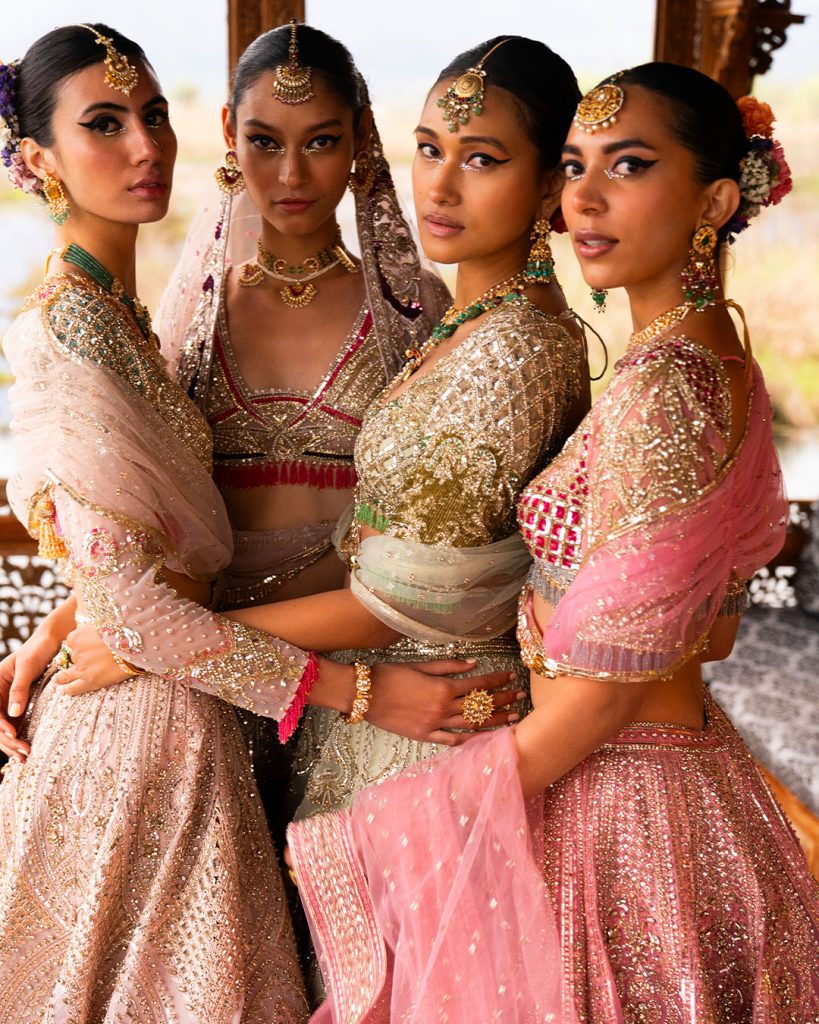 Drape your bridal dreams in luxurious embroideries, contemporary silhouettes and authentic colours with the latest bridal lehenga designs by Falguni Shane Peacock. Scroll down to get enlightened about their brand-new collection, A Poème by The Lake: Kashmir.
Indian traditional weddings are all about extravagance and grandeur, and a designer bridal lehenga is no exception. The bride must be dressed in a magnificent lehenga for her special day as it marks a new beginning for both the bride and the groom. The wedding designer bridal lehenga design should reflect the personal style and taste of the bride and simultaneously add to her bridal beauty.
The wedding season is fast approaching and it is almost time for the brides-to-be to start their hunt for the perfect bridal lehenga. From traditional to modern contemporary, there are innumerable designs, colours and styles to choose from. Finding the right lehenga from this ocean of variety may feel overwhelming and hence, we present you the latest bridal lehenga designs from one of the most coveted collections by Falguni Shane Peacock, A Poème by The Lake: Kashmir.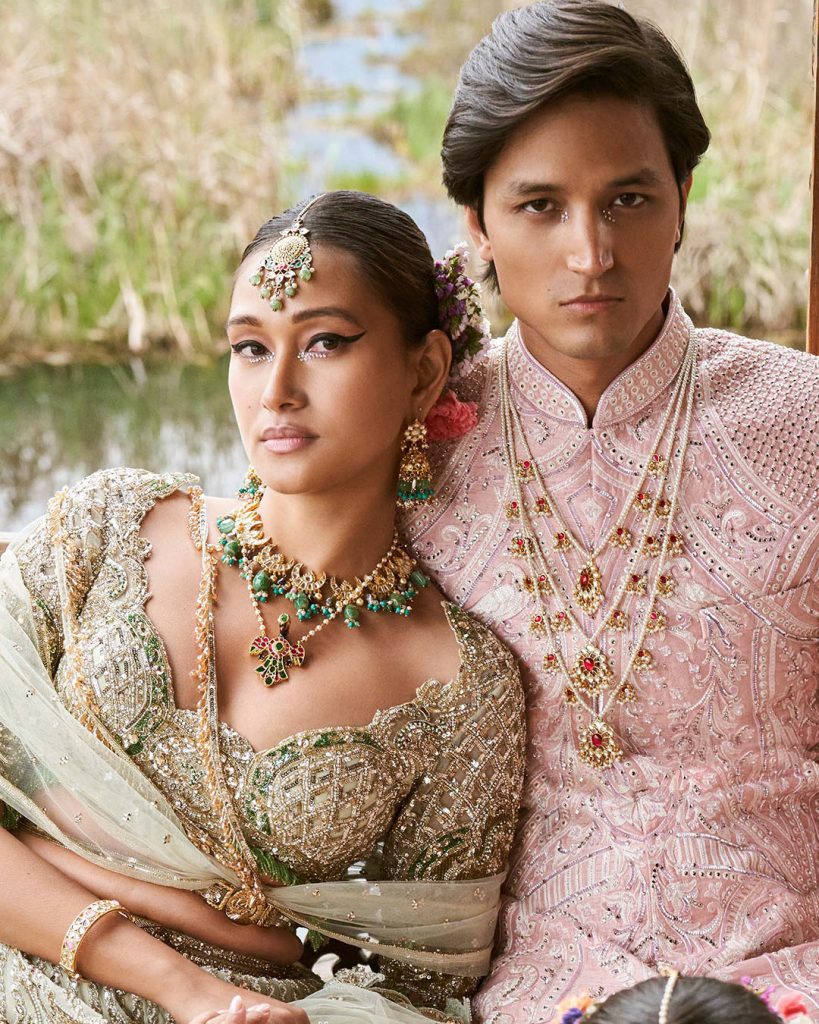 A POÈME BY THE LAKE: KASHMIR
The latest designer bridal lehenga collection A Poème by The Lake: Kashmir by ace luxury fashion designers Falguni Shane Peacock is everything and more a bridal trousseau dream is made of. The elaborate collection of the latest bridal lehenga designs showcases the exquisite craftsmanship and creative brilliance the brand is synonymous with.
The collection is a melange of colours to brighten up the most important day of your life. With the wedding season right around the corner, you need to indulge in the best of the best that the designer luxury brand has to offer. Vibrant latest bridal lehenga designs in a wide array of colours such as mint green, powder pink, mauve and rose pink make for some of the most stunning bridal trousseau essentials.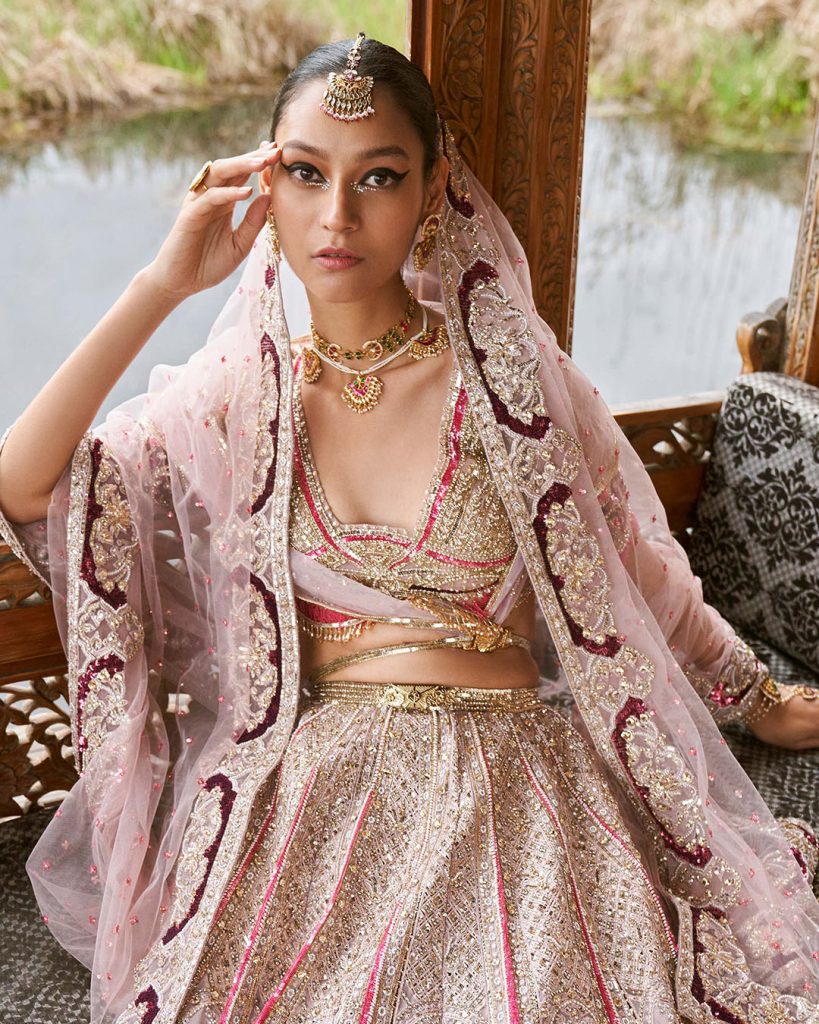 Crafted on luxe fabrics, the lehenga sets are replete with ornate embellishments including beads, sequins, tassels and crystals. The exquisite collection also includes dapper sherwanis for grooms in a wide palette of pastel hues to match the bridalwear.
The globally celebrated luxury fashion brand is the first choice for modern brides who want to wear a designer bridal lehenga which is exclusive and breathtaking. Known for luxe fabrics, eccentric designs and ornate embellishments, its bridal lehengas are on every bride's wish list for the upcoming wedding season.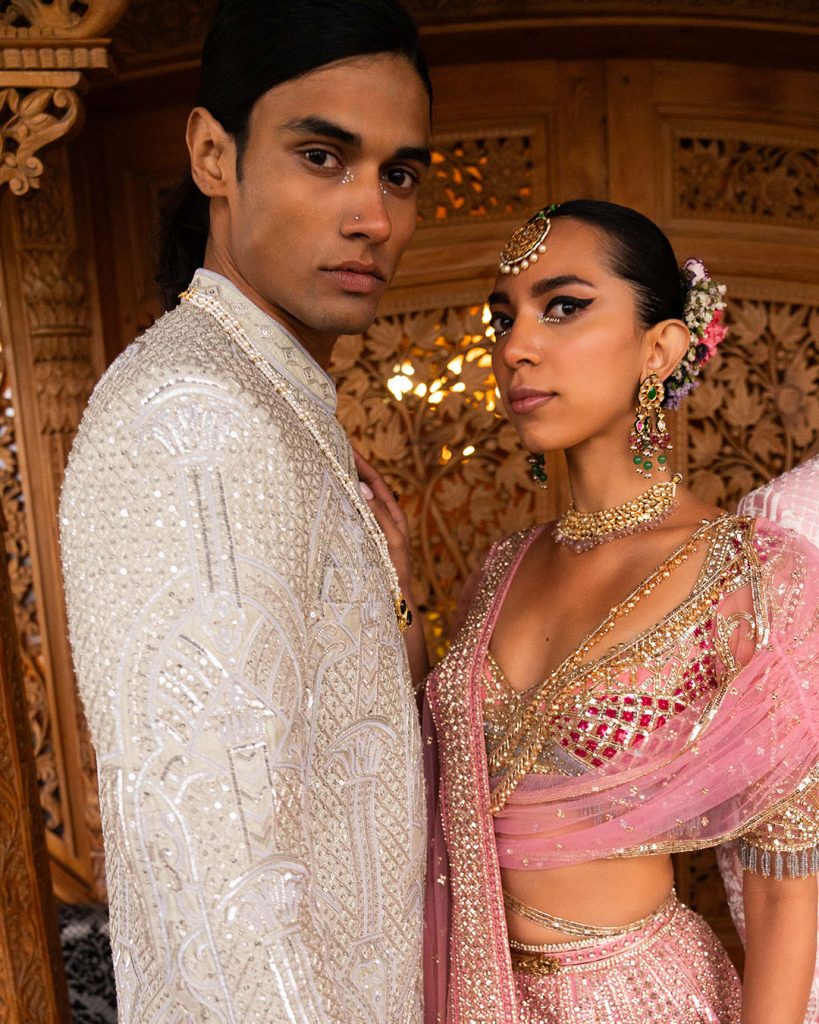 Here we present to you the creative vision of Falguni Shane Peacock bundled together in the most stunning bridalwear collection, A Poème by The Lake- Kashmir to inspire you and set a tone for your bridal aesthetic. Scroll along to find the latest bridal lehenga designs which will complement your bridal style.